Finding something fun to do can be expensive. Going to bars, movie theaters, or restaurants every weekend can really eat away at your budget. Fortunately, East Texas is home to a plethora of free museums that are an interesting way to have some fun – all without breaking the bank. If you've found yourself asking 'are there any free museums near me?', the answer is probably yes! This guide will help you find the best museums at the best cost in East Texas.
---
Free Museums in Tyler, TX
---
The Tyler Museum of Art
You won't have to go far to find an incredible art museum to tour. The TMA is free to children, students, and employees of both Tyler Junior College and the City of Tyler. But if you don't fall under those categories, a visit to the TMA only costs $5 for adults and $3 for seniors. The TMA's permanent collection includes one of the largest collections of Mexican and Latin American art in the United States. The TMA's educational programs are top notch and students will find them one of the best free art museums around.
1300 S Mahon Ave, Tyler, TX 75701
---
Goodman-LeGrand House and Museum
The Goodman Museum proclaims itself to be a "delight for antique lovers and historians". Even the novice history student will find something to appreciate in its collection of original furnishings, photographs, and memorabilia from the mid 1800s. With stunning architecture and beautiful grounds, it is easy to get lost in time and spend a day at the Goodman-LeGrand House and Museum. With free admission for all, this is a perfect way to spend a day in Tyler, TX.
624 N Broadway Ave, Tyler, TX 75702
---
American Freedom Museum
The American Freedom Museum "illuminates the American experience during crucial moments in our nation's history". They describe their mission as to "honor American veteran's and military personnel for the sacrifices they have made for our freedoms." Free to children, veterans, and active military members, the AFM is proud to share our nation's history and is a great way for families to celebrate our national heritage.
1051 N Houston St, Bullard, TX 75757
---
Free Museums in Longview, TX
---
R.G. LeTourneau Museum
The R.G. LeTourneau Museum has free admission and looks at his "legacy as the father of the modern earthmoving industry", his hundreds of inventions, and his ministry for his Christian Faith. Covering a diverse number of subjects and the life of "one of the most influential Christians of the 20th century." Whether you are interested in history, technology, or faith, this free museum in Longview is sure to be an interesting visit.
2100 S. Mobberly Longview, TX 76502
---
Texas Broadcast Museum
The Texas Broadcast Museum offers an "eclectic collection of vintage broadcast memorabilia" which will surely interest both the enthusiast and those just looking for a fun way to spend their day. With only $6 dollars for general admissions, several discounts available, and free to kids under 3, it is a unique and exciting museum to visit as a family.
416 E Main St, Kilgore, TX 75662
---
East Texas Oil Museum
The East Texas Oil Museum is perfect for history lovers or those curious about Texas's history in the oil business. Dedicated to the independent spirit of Americans and Texans, ETOM is a fun way to spend a day. It is free to kids under two and Kilgore City employees, with a discount available to seniors and military.
1301 S Henderson Blvd, Kilgore, TX 75662
---
Free Museums in Texarkana
---
Four States Auto Museum
Car enthusiasts will love the Four States Auto Museum. Featuring a wide variety of vintage automobiles – including a representation of british sports cars! – there will be something to appreciate whether you consider yourself an expert or simply looking to learn something new. Admission is free and the owner is reportedly very friendly and very knowledgeable.
217 Laurel St, Texarkana, AR 71854
---
Lindsey Railroad Museum
The Lindsey Railroad Museum in Texarkana's exciting downtown is a fun place to learn about Texarkana's history. With both art and photography, there is something for everyone and with free admission for kids 2 and under, it is a great activity for families interested in history.
202 E Broad St, Texarkana, AR 71854
---
Texarkana Regional Arts and Humanities Council
The TRAHC offers a number of different exhibits and services, from free art classes and exhibits to affordable theater performances. For art enthusiasts looking for free art museums, checking out the current shows and galleries put on by TRAHC is definitely a worthwhile endeavor. Whether you're looking to participate in their ArtSmarts programs or take one of their offered art classes, you will appreciate everything TRAHC is doing for the Texarkana arts community.
321 W 4th St, Texarkana, TX 75501
---
The Best Free Art Museums in Texas
---
The Amon Carter Museum of American Art in Fort Worth
The Amon Carter Museum is one of the finest free art museums in the state of Texas, featuring over 200 years of American art. From photography to paintings to modern conceptual art, the varied collection will have something to impress and something new to learn.
3501 Camp Bowie Blvd, Fort Worth, TX 76107
---
Museum of East Texas
The Museum of East Texas contains both art and history in a beautiful former Episcopalian church. With fantastic educational programs and art camps, it is worth a visit for both adults and kids. Various public programs are available throughout the year, but the collection and exhibits are free to the public year round.
503 N 2nd St, Lufkin, TX 75901
---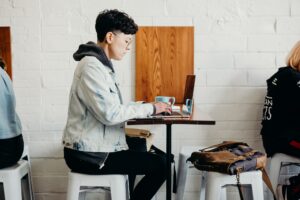 College students may acquire a lot of free goods if they know where to search. We've compiled a list of discounts and freebies for college students that will save you a ton of money! If you like free stuff, check out our ultimate guide to the best free stuff anyone can get online. Free Amazon…
Read More