New parents have enough on their plates without worrying about money or how to afford the necessities for their baby. Fortunately, there many organizations provide free baby stuff to help families keep costs low. If you've found yourself wondering about free baby stuff near me, this guide can help connect you with the resources you need. 
Free baby food and formula

---
People Attempting to Help in Tyler, TX
If you're in or near Tyler, PATH operates the largest choice food pantry in the area. This can be incredibly helpful when trying to make ends meet. If you're struggling to get food or formula, reach out to PATH through their contact us page or visit their food pantry. Their website (https://www.pathhelps.org) lists other important resources as well, including help with rent, tax assistance, and mentorship.
Texas Supplemental Nutrition Program for Women, Infants, and Children
Many new parents are not aware of Texas's WIC program, which is designed to help equip parents to raise healthy kids. With classes and educational resources available, they're doing a lot to keep Texas kids healthy. Participants can receive nutritional counseling on top of a specially designed food package. You'll receive a WIC benefits card to use when grocery shopping as well. While they provide options to support breastfeeding, they also can help with milk and soy-based alternatives if breastfeeding is not an option.
The Source in Austin, TX
The Source offers a number of different services to expectant parents and new parents, including educational resources, counseling services, and material assistance. Their parenting program allows you to earn points towards a number of different items, including formula and baby clothes. Check out their website for a longer list of available items.
Free baby clothes

---
The Buy Nothing Project
The Buy Nothing Project believes hyper-local groups strengthen community and are dedicated to helping communities support each other. Check out their website to find your local group and you can make a post looking for baby clothes and find someone willing to give it away. You can also search for people who may have offered baby clothes themselves. There is so much else you can get through the Buy Nothing Project, but baby clothes is a great place to start and you can even return the favor when your little one outgrows their clothes.
Reach out to your local religious center
Your baby grows so fast, it is hard for any family to keep them clothed in the right size clothes. But that means many members of churches and religious groups probably have old clothes to spare as well. Reach out to your local church or religious group and see if they would be willing to help with free baby clothes. Whether it be with resources already available or members who might have outgrown their own baby clothes, many of these groups are happy to help kids in need regardless of your religious beliefs.
Free baby cribs in Texas

---
Cribs for Kids
A new mom should never have to worry about finding a safe place for their baby to sleep – that should always be a given. Cribs for Kids is a great website that can help connect you to resources in your area. You can search by zipcode or town to find which organizations are offering free cribs to low income families.
Free Baby Cribs on Craigslist
Used baby cribs can be a great option when new cribs are difficult to afford. Many families list their cribs online once they no longer need them, often at much cheaper prices. Check out the East Texas Craigslist page (or similar websites, like facebook Marketplace) to see what is available in your area. Many are willing to haggle on prices or willing to give it away if you are available to pick it up.
Other free baby supplies and services

---
Free parenting classes
If you live in or near Texarkana, 1st Choice Pregnancy Resource Center is helping parents be better prepared for the challenges of parenthood by offering free classes. By attending, you can earn Baby Bucks which can be used to 'purchase' supplies and completing certain classes can even earn cribs, car seats, or family photos. They have helpful classes whether you are expecting or wrangling toddlers. The information and supportive network alone would be worth your time, but the added benefits make it even more of a help.
Texas Diaper Bank
The cost of diapers can add up, especially if you don't have a store near at hand. Dollar stores can seem helpful at first, but ultimately end up costing more money in the end. The Texas Diaper Bank understands that diapers are a necessity, not a luxury. You can apply for their program to receive diapers for your baby and they even have a program to supply period products should you need them. Your money should go towards your family, not worrying about diapers or feminine hygiene products.
Contact your car insurance about free car seats
Car insurance companies save money when you and your family are safer, so many offer programs for free car seats for new parents or expectant mothers. If you have car insurance, call up your insurance agent and see if they have a program available. When you and your baby are safer in the car, they are less likely to have to pay money for medical bills or damages.
Target registry
Signing up for Target's baby registry comes with a bag of free supplies and coupons coming out to about $80 worth of stuff. While it is only a little, the samples of lotion, shampoo, diapers, wipes, and various coupons can still help out.
Texas Home Visiting – UT Health Northeast
This service is available to first time mothers in their first 28 weeks, offering free home visits from a nurse professional to low income women. They will meet with you at your convenience to provide support, education, and answer any questions and concerns new moms may have. You can find more information at their website.
(https://childandfamilyresearch.utexas.edu/eci-home-visiting)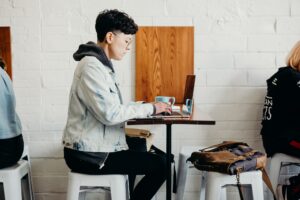 College students may acquire a lot of free goods if they know where to search. We've compiled a list of discounts and freebies for college students that will save you a ton of money! If you like free stuff, check out our ultimate guide to the best free stuff anyone can get online. Free Amazon…
Read More