Texas is a popular destination for Americans in search of a new home. Each year thousands of new residents move into Texas from out of state. Texas has no state income tax and the cost of living in Texas is much lower than many other states, but it's not free! If you're struggling to make ends meet in another state, you might be wondering: "Is moving to Texas with no money a possibility for me?"

This guide will explain how you can transition to a new life in the lone star state as cheaply as possible.
Getting Money & Planning Expenses
Your first step should be to gather as much money together as possible and create a realistic budget for your new life in Texas. Even if you have no money right now, calculating your living expenses ahead of time, saving up your money, and creating a plan to meet your expenses will make life in your new home as stress-free and sustainable as possible.
Calculate Your Living Expenses
The cost of living in Texas varies widely from city to city. Big cities will cost more than a city like Tyler, TX or a small town like Sulphur Springs, TX would. To get a realistic sense of what things cost you can search listings in your desired area. A modest 3-bedroom home in Dallas, TX might cost $1500 a month or more to rent, whereas the same size house could be had for $1000 a month in a town like Mount Pleasant, TX. Consider the full range of expenses you will face: the cost of rent, the cost of groceries and food, and other costs like transportation or clothing.
If you'd like help creating a budget or calculating the cost of common items, many websites offer a cost of living calculator.
Saving Up Your Money
Moving to Texas with a few hundred– or even a few thousand– dollars is a lot easier than moving to Texas with no money. If possible, take the time to build up your savings before you move. In many instances you'll have more earning power before you move than when you arrive. Consider cutting every expense you possibly can and creating a savings account where you can deposit a portion of every paycheck. If you're moving to a small town like Sulphur Springs, TX you'll discover that your savings stretches farther than it did in the big city.
Finding A Place To Stay in Texas
Living expenses like rent or a mortgage payment are often the single largest payment that Texans face, so finding a place to stay for free is enormously helpful for new Texans. If possible, consider staying with friends or family while you adjust to life in Texas. If that's not possible, consider using online tools to find roommates or rental options within your price range.
Finding a roommate is the quickest way to cut the cost of rent in half. Online services like Roomster and SpareRoom USA specialize in matching prospective roommates.
If you're looking for a place of your own consider working with apartment or rental placement services. Apartment locators search out the best apartments and present options with your price range to you. This saves you time and money, because in most circumstances this service is provided to the consumer free of charge. A local expert is likely to have more success finding an apartment or home that fits your needs.
Getting A Job in Texas
Your search for a new home will be informed by your employment situation. Before you can hammer out the details of your budget or get the keys to a new home you'll need to land a new job in Texas. Ideally, you'll want to line up your new gig before you take the leap. Luckily, Texas is known as a work-friendly state and unemployment is traditionally well below the national average. Still, getting hired is tough for everybody and these tips can help you navigate the unfamiliar Texas job market.


Tips For Texas Job Hunters
Use a local address on your resume! Using a Texas address in the same area as the job you're applying to can put you on a level playing field with local applicants.
Network with Texans in your field. You're much more likely to snag a job if you've got one foot in the door. It also helps to have local references who can put in a good word for you. Even if you've never been to Texas before you should still take advantage of message boards and online platforms to meet new people.
Use online platforms like LinkedIn and GlassDoor to figure out what jobs are available and what they might pay.
Take advantage of Texas job resources from organizations dedicated to helping citizens like you find a job. For example, WorkInTexas is a free, online job-matching system from the Texas Workforce Commision.
On a related note: Here's A Guide To Companies Hiring in East Texas During The Pandemic
Managing Your Finances
Congratulations! You've successfully snagged a job, found a new place to stay, and moved to Texas with no money. The next step is to catch up on your finances and build savings. You'll need to find a way to increase your income, limit costs, and catch up on your expenses. If you're still falling behind on expense after your big move, here's what you should do.
Here's a link for more info: How to make fast cash before payday
Start by looking for a side hustle. Work-on-demand apps like Uber are catching on in Texas and finding work online is always an option. These services can boost your income and give you an opportunity to resolve expenses or even…

Build up your savings. If Texas is treating you well, consider putting away enough money to pay one to three months worth of expenses.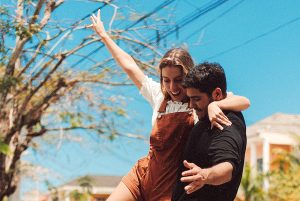 East Texas is full of charming cities and towns that have a lot to offer when it comes to having fun without spending a lot of money. No matter what part of East Texas you find yourself in, the chances are that there is a nearby town that offers parks, free museums, and unique attractions…
Read More