An unexpected expense can be an emergency if you're one of the many Texans living paycheck to paycheck. In these circumstances, borrowing money should be a last resort. The quick cash infusion will make life easier right away, but the interest payments and fees can make the situation more stressful down the road. Instead, consider these strategies to make $10, $100, or even more than $1000 in East Texas before payday.
Make $10 By Taking Easy Online Surveys
Every single person in Texas has something companies are willing to pay for: your personal information. While it's important to be protective of your privacy, one of the easiest ways to make some money is filling out online surveys. In exchange for answering questions about your preferences, your shopping habits, or even your medical history, companies are willing to pay cold, hard cash, but be warned: this method is slower than you'd like it to be. Making $10 or $20 dollars can take hours. Where can you find online surveys to make money? Two of the best websites are Swagbucks and Survey Junkie. If you choose to use this method, remember that you're not getting money for nothing: your private information is valuable and could be used to impersonate you or gain access to your online accounts if it falls into the wrong hands!
Make $50 or More By Donating Blood Plasma
Your body is your most important and valuable resource, so you should never feel obligated to use it in a way that makes you feel uncomfortable. But if you are comfortable with the idea of donating plasma, it's possible to make $20, $50 or even $300 or more by donating blood plasma.
Blood plasma is the clear, liquid part of your blood. Blood plasma is used in hospitals to treat patients and by pharmaceutical companies to develop new treatments. Donating blood plasma is less pleasant and more time-consuming than traditional blood donation, so it can be hard to find donors. As a result, organizations all around East Texas are willing to compensate volunteers by paying in cash. Prices vary and this method can be time consuming, but in theory it's possible to to fill out online surveys at the same time to make more money while your blood is being drawn. Donating blood plasma once might only net you $20 to $50, but if you're willing to come back for multiple visits it's possible to make $300 or more over the course of a month.
Here's where you can donate blood plasma in East Texas:
Make $100 Selling Your Stuff Online
Like apple pie and baseball, the yard sale is an American tradition. Thanks to the internet, that tradition has moved online. If you're in a bind consider selling your old stuff online. Items like furniture, electronics, video games, collectibles, clothes, and accessories are in high demand on local online marketplaces. Websites like Craigslist and eBay are tried-and-true places to hawk your stuff to internet strangers for fast cash, but newer platforms like Facebook Marketplace and smartphone apps like OfferUp are becoming increasingly popular in East Texas and can get your stuff sold a little faster. One pro tip? Taking high-quality photographs and giving clear descriptions of your items will increase your chances of making a sale.
Make up to $1000 With A Side Hustle
If you're in a serious situation and know that chump change isn't going to cut it, consider dipping your toe into the gig economy. It's possible to make money on-demand by driving people around, making deliveries, or even walking other people's dogs. It can take a day or two to get set up, but it's possible to make $10 or $20 per hour with this method once you get going. If you're a good driver with a reliable car, signing up with a Ridesharing app like Uber or Lyft. Another option is grocery shopping or food delivery services like Instacart or Doordash. It's even possible to get paid for walking other people's dogs with services like Rover or Wag.
It's Okay to Ask Friends or Family For Money
Life happens to everybody and it's okay to ask for help. If you need money for food, rent, or important payments before payday it's important to consider talking to the people closest to you before approaching a lender. If you make the decision to lend or borrow money from a friend or family member, it's always a good idea to put it in writing. It might feel silly, but keeping a record of the amount of money borrowed, interest being charged, and expectations of repayment can make everything go more smoothly and protect both parties from a misunderstanding.
Consider An Installment Loan If You Really Need Cash Fast
Payday loans should never be your first resort, but they are a viable option for individuals who need money to pay for an emergency situation if they have a plan to pay back what they owe. An installment loan allows borrowers to get cash up front and pay back their loan with periodic payments over the course of time. Installment loans can be flexible and typically the quicker you back your loan, the less money you'll pay in interest. You can make smaller payments over a longer period of time, but it will cost you more in the long run. If you choose to accept a loan. Remember to look over the terms of your loan carefully so that you know exactly how long it will take to pay off your loan and what it will cost. Many reputable lenders offer examples of the terms and rates of their loans on their website.
Here's where you can get an Emergency Loan in East Texas: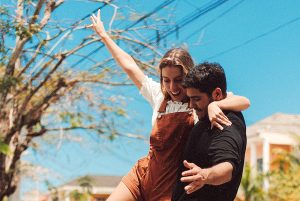 East Texas is full of charming cities and towns that have a lot to offer when it comes to having fun without spending a lot of money. No matter what part of East Texas you find yourself in, the chances are that there is a nearby town that offers parks, free museums, and unique attractions…
Read More