The summer heat is no laughing matter and the heat can lead to a serious spike in your electricity bill this time of year and require you to come up with creative ways to save electricity. During the summer, it's often impossible to make it without an air conditioner, so your bills can soar as the AC runs constantly. In order to keep costs down, you'll need to take proactive steps to save money on electricity. Fortunately, there are a number of different ways that you can reduce your energy consumption, lower your electricity cost, and save money month after month. The key elements are to ask yourself how to save money on electricity, figure out where to look for savings, and to take the steps necessary to implement energy-saving changes. Fortunately, none of the cost-saving steps are extremely complicated to implement.
We've put together 7 ways to save a combined $1000 or more on your electricity bills every year. 

Switch electric providers
$480.00 potential savings in one year.
If your contract with your electricity provider is scheduled to end soon, you can save a lot of money by switching to a new provider. Electricity companies often offer deep discounts in the beginning in order to draw in new customers. If you find a low rate, consider signing a contract that allows you to lock in that lower-than-average rate for a set amount of time such as 6 months, 12 months, 24 months, 36 months, or more. Locking in a lower Kilowatt per hour price can save you some real money over the course of the year. For example, if you go from a 10¢ per kWh price to an 8¢ per kWh price, with an average usage of 2000 kWh per month, you will save around $480.00 in one year. As you search for a new electric provider, have your current bill close by so you can compare kWh pricing and your usage. You can find free online calculators to help you calculate your potential savings. It is important to note that switching your electric provider before your current contract expires can cost you. Many electricity contracts have an early termination fee so be sure and check the fine print on yours.
Explore credit-based usage plans
$1,140.00 potential savings in one year!
If your electricity usage each month is fairly predictable then a plan that offers a credit based off of usage amount can help you save money. For example, one Texas plan offers a $95 bill credit each month you use at least 1000 kWh but less than 2000 kWh. This translates into big savings if you keep your usage in that range. It can be more expensive if your usage falls outside the range so make sure you are confident about the level of electricity you use before you switch to this type of plan. If you're not in Texas, search for a similar plans in your community.

Program your thermostat to adjust automatically
$240.00 potential savings in one year. 
Saving money on air conditioning can be a simple task, especially if you have a programmable thermostat. You can set your thermostat to automatically adjust during the times that you are away from home. There is no need to cool or heat your home while you're out to the same degree as you do when you are home. Setting the thermostat to automatically adjust can save you up to 10% per year on your energy cost.
Pay for electricity with a cash back credit card
$120.00 potential savings in one year. 
If you have a cash back credit card you can use that benefit to save on your electricity costs. The exact percentage you will get back will depend completely on your card. If you do not currently have a cash back card, there are a number of different options you can explore. Some even offer a one time bonus when you get approved which can further increase your savings. 

Switch to energy efficient appliances
$100.00 potential savings in one year. 
Switching one of your major appliances, such as your fridge, for a more energy efficient option can save you up to $100 per year. This cost savings will occur year over year which means that the savings from this switch will continue to add up.
Change your air conditioning filter
$120.00 potential savings in one year. 
Regularly cleaning or changing your air conditioning filter will help reduce the amount of energy you consume to cool your house. This simple task can save you 5% per year on your energy costs. 

Make home improvements
$500.00 potential savings in one year. 
There are a number of home improvement projects that can help you utilize less electricity and save money. Options like replacing single pane windows, adding insulation in your attic, and replacing damaged weather stripping can all work together to reduce energy waste and increase cost savings.
Buy your electricity wholesale
$50.00 plus potential savings in one year. 
You can purchase electricity wholesale in Texas by going through a site like Griddy.com. (Also available in many other states!) For a small monthly membership fee, Griddy sells you electricity at the wholesale price. This can translate into savings throughout the year. The savings amount will fluctuate from month to month and may not cut your electric bill by 75 percent, but the potential savings are still worth the effort it takes to learn about wholesale electricity. You can use the calculator provided on the Griddy website to estimate your overall savings based on your usage amount and your current kWh price. 
High electricity costs are a big struggle for many families in East Texas and around the country. The jump in cost that is associated with the spike in the temperature can be a significant financial burden.
The seven cost saving tips outlined above can help you save $1000 a year by reducing energy usage, lowering the cost of electricity, making your home more efficient, and getting creative with the way you pay your bill.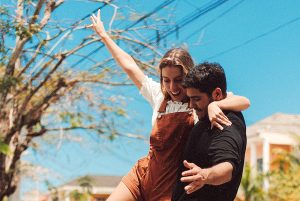 East Texas is full of charming cities and towns that have a lot to offer when it comes to having fun without spending a lot of money. No matter what part of East Texas you find yourself in, the chances are that there is a nearby town that offers parks, free museums, and unique attractions…
Read More