East Texas summers are hot, so we know all the tricks to keeping cool. But even for life-long Texans, the heat can feel unbearable if you don't have air conditioning at home. Whether your air conditioning is broken and you're waiting for repairs or because money has been tight, you have enough to worry about without worrying about how to beat the heat. If you are without AC this summer, there is still hope. A little creativity can go a long way in helping you stay cool in the heat. Here's how to stay cool without air conditioning this summer in Texas, or beyond.
Change up your ceiling fan
If you're wondering how to stay cool without air conditioning, many people don't realize something they were already supposed to be doing. Changing the rotation of your ceiling fan can actually help keep your home cool or warmer depending on your ceiling fan. Check out your fan and make sure it is rotating in a counter clockwise direction. This will ensure that cool air gets pushed down in a column and will help the air feel cooler than it is.
Try out a frozen treat
You don't just have to go out in order to get ice cream or a frozen dessert. There are many low cost and low effort cold treats that you can make right at home. Whether you have an ice cream maker, a blender, or just your freezer, you can find many recipes online. Try checking out pinterest for easy popsicle recipes – whether you choice is a rosé popsicle for adults or a fruit popsicle for the family. We recommend looking up three ingredient honey lemonade popsicles – all you'll need is honey, lemon juice, and water. You'll get a sweet dessert, a fun activity, and a way to keep cool all in one.
Learn your cooling spots
Cooling off can be a lot easier when you know the fastest way to do it. Try putting a wet wash cloth in the fridge and then apply it to places like your neck, wrists, or even the inside of your elbows or knees. Fill a container with cold water and relax with your feet in the water to cool down even faster. Generally, your pulse points will be the best way to lower your body's temperature the fastest, so find the best way for you.
Try a DIY Swamp Cooler
Swamp coolers are a good alternative when you're struggling to figure out how to keep cool without air conditioning, but you don't have to spend too much money by going out and buying one yourself. There are plenty of guides online on how to DIY a swamp cooler and they can be made for less than $35 depending on the materials you choose. All you'll need is a cooler (it can even be styrofoam), some 3-inch pipes, a fan, and some ice – you can even use freezer packs or frozen water bottles to minimize the mess. Just cut holes to secure the pipes and the fan in the top of the cooler, fill the cooler with ice, turn on the fan, and there you have it: a convenient and portable air conditioner for you and your family.
Grill out
While standing outside in the heat in front of a grill might seem like the worst idea when you're battling an East Texas summer, taking advantage of an apartment patio or backyard to grill up dinner is a great way to prevent the stove or oven from making your home hotter than it already is. Grilling can also be a fun summer activity for the family and you can make good memories as well as help keep your house or apartment just a little bit cooler.
Go for a Swim at the Lake
If you just can't stand the heat anymore, there are other fun ways to stay cool without air conditioning this summer. Grab your swimsuit, pack a picnic (maybe put a few of those frozen treats from earlier in a cooler), and head out to the lake to cool off in the water. Take a dip in the lake or find a nice spot to fish and enjoy the cooler air by the water. Some local advice? Lake Tyler has beautiful scenery and is one of the largest lakes in the East Texas area, so you'll sure to find plenty to do and plenty to keep cool while you visit. 
Enjoy the AC at the Mall
If being out in the sun sounds like too much in addition to the heat, go spend a day at the local mall. Go window shopping and perhaps even grab lunch at the food court, all while enjoying the cold air conditioning. Give If you're in our neck of the woods, we recommend the Longview Mall. Whether you spend money or not, the Longview Mall has plenty of interesting shops to visit and you can have fun while keeping yourself cool from the East Texas heat.
Hit The Water Park
If you're hoping for something a little more exciting and willing to spend a little more money, try visiting a local water park. If you're in East Texas, we recommend Holiday Springs Water Park in Texarkana. Swimming, water slides, and lazy rivers can keep you cool and you can even rent a cabana for some private shade. For the daring, we suggest checking out the Texas Sky Fall and kids will love the climbing wall at Monkey's Island Pool.
Call up a friend or visit family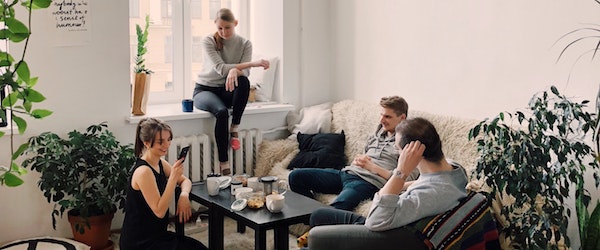 If all else fails and you need a break, spending a hot summer day with a friend or loved one who has air conditioning is a win for everyone. Bring those DIY popsicles and something to grill, spend time with each other, and beat the heat together. Your friends and family will be glad to see you and they'll understand how hot an East Texas summer can be.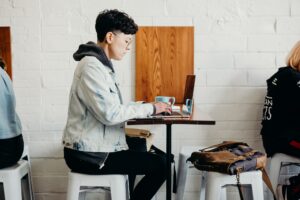 College students may acquire a lot of free goods if they know where to search. We've compiled a list of discounts and freebies for college students that will save you a ton of money! If you like free stuff, check out our ultimate guide to the best free stuff anyone can get online. Free Amazon…
Read More