The Rose Capital of Texas is a beautiful place to visit, but it also an exciting place to live. Combining nature and the outdoors with a charming downtown, Tyler has something which can appeal to everyone. If you are wondering if Tyler is the right move for you and your family, there is a lot to consider. Here are some of the things to think about:
How Much is Housing in Tyler, TX?
For many people, the cost of housing is the first concern when moving to a new place. But the average cost of buying a home in Tyler is almost $50,000 less than the state's average; making Tyler an affordable option whether you are just starting out or trying to settle down. The average rental price of a 1-bedroom home in Tyler is $779 a month, while a 3-bedroom is $1,233 – which also happens to be $300 cheaper per month than the national average. All of this means that it is easier to find affordable housing in Tyler than much of Texas, let alone the nation.
How Much Does It Cost To Live In Tyler, TX?
Tyler, Texas doesn't just win out for housing and good schools. On BestPlaces, Tyler's cost of living scores 11.1 points more affordable than the rest of the state of Texas and 17.2 points cheaper than the national average. Tyler ranks significantly more affordable under groceries, housing, utilities and transportation. This makes it easy to save money in Tyler, which is more important today than ever.
A single person in Tyler, Texas has no shortage of options. Apartments.com shows many listings below the monthly average. For $700 a month or less, one can rent a studio or one bedroom apartment and, based on the United States Department of Agriculture's (USDA) Low-Cost Food Plan, keep groceries to around $250 a month.
With money saved from Tyler's lower cost of living, you can plan for entertainment as well. Watch for affordable options like city-hosted Movie Nights or specials at the local Tyler museums. Many financial planners recommend budgeting no more than 10% of your income for monthly entertainment. Even with an entertainment budget of around $210, there are plenty of opportunities for fun and entertainment in Tyler.
How are the Schools in Tyler, TX?
Families will be pleased to know that Tyler has some great options when it comes to public schools. Dr. Bryan C Jack Elementary receives the highest rating available on Zillow with many other public schools following close behind. If you are seeking a less traditional route for your child's education there are also several magnet schools available as well – including Caldwell Arts Academy or the Moore MST Magnet School, both of which also rate highly on Zillow and Schooldigger. Most of the top rated schools available list a teacher student ratio of 15:1, which is on par for the state average.
Obviously not all schools perform the same in Tyler as in any other city, so research the schools in the neighborhoods you are looking into and consider transfer options or magnet schools if you feel something different best fits your family.
What is There to Do in Tyler, TX?
Tyler is a perfect place for the curious. With a variety of different museums to visit, there is always something new to learn and explore. The history buffs can visit the Smith County Historical Society or the Historic Aviation Memorial Museum. The scientifically-minded can enjoy the Discovery Science Place while the artists in the family can appreciate the Tyler Museum of Art.
But it's not just museums: with options like Kiepersol Winery, Tyler's Movies in the Park series, and the nearby Tiger Creek Animal Sanctuary, the available entertainment is varied enough to suit everyone's needs. We recommend visiting the local shops and restaurants in Tyler's Downtown. Check out the colorful Don Juan on the Square or grab a coffee at The Foundry, a local coffee shop that features Tyler artists and musicians every month.
For those interested in nature and the great outdoors, Tyler is known as the Rose Capital of Texas because it is home to the Tyler Municipal Rose Garden and annually hosts the Texas Rose Festival. With over 450 unique species of roses, it is a beautiful place to lose a few hours in. But Tyler also happens to be the location of both the Tyler State Park and the Caldwell Zoo. Whether you enjoy hiking and exploring the great outdoors or feel more comfortable enjoying the well cared for rose gardens or zoo sidewalks, Tyler has scenery that anyone can enjoy. You'll be able to expand your horizons and enjoy some of nature's beauty in your own backyard.
Families with kids will be happy to know there's also lots of fun things to do with kids in Tyler!
So is Tyler, TX a good place to live?
Tyler, Texas combines affordable cost of living, cheap housing, good entertainment, and beautiful scenery. A single person can enjoy a 1 bedroom apartment on a tight budget while still affording the occasional splurge – whether its enjoying local restaurants, museums, or visiting the nearby winery. A family will have an easier time affording a home – whether renting or buying – than they will in much of the rest of the country, with supportive school communities and family friendly entertainment available.
It's always best to have a job lined up before you move, but with Tyler's recent job growth rising well above the national average you should find plenty of opportunities. This statistic is expected to continue to rise, making Tyler a good investment long term.
If you are considering a move to Tyler, TX, consider visiting the area for a weekend. Check out some of the neighborhoods you are interested in, see the sights, meet some people, decide how you feel about the Rose Capital of Texas for yourself.
Note: Images courtesy of Wikimedia Commons. Billy Hathorn / CC BY-SA (https://creativecommons.org/licenses/by-sa/3.0)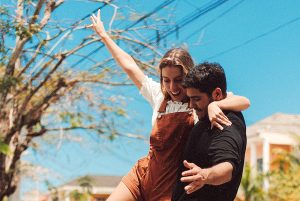 East Texas is full of charming cities and towns that have a lot to offer when it comes to having fun without spending a lot of money. No matter what part of East Texas you find yourself in, the chances are that there is a nearby town that offers parks, free museums, and unique attractions…
Read More