Scams don't always come in the form of a foreign prince emailing you about a million dollar inheritance. Sometimes they can be much more subtle and difficult to recognize. East Texans already struggling with the difficulties of 2020 do not need the added danger of trying to distinguish real opportunities from a scam.
Coronavirus Scams To Avoid
2020 is a scary time and many East Texans are looking for ways to keep themselves and their loved ones safe. Some people are hoping to take advantage of this and are peddling various fake 'cures' or at-home testing kits. Tyler, TX has already had confirmed cases of scammers pushing for money for 'cures', medical supplies, or to pay fake medical bills. Some scams even come in the form of talk show hosts attempting to sell sham medications or treatments.
Be skeptical of anything which asks for your money or that seems too good to be true. Always research what you read or are told and confirm with sources like the CDC website or a doctor.
Watch Out For Cash Apps 'Blessings' Scams
Authorities recently issued warnings about a scam new to the East Texas area. According to the Panola County Sheriff's Office, this new scam involves the promise of a prize or money for donating to a 'blessings' app which claims to give to those in need – frequently with the additional promise that the donor will be able to receive money as well. These scams can often be for as little as ten dollars, but once the app has your money the scammer is able to take all donations and leave.
If you are hoping to donate to a good cause (or need assistance yourself), take your ten dollars to a local charity instead. Nonprofits like the Harvest Regional Food Bank in Texarkana or the East Texas Food Bank in Tyler are both fantastic organizations.
Watch Out For Loan Scams In 2020
Getting a loan is already hard enough without worrying about scams. For East Texans struggling to make ends meet a loan scam can be dangerous and destructive. If you are seeking a personal loan and the lender expects you to pay them fees upfront and will not provide clear answers about the loan terms and costs, be wary. Another warning sign is unusual forms of payment, such as gift cards or payments to an individual instead of a company.
When considering a loan, check with the Federal Trade Commision as all lenders and loan brokers are required to register with the Attorney General in their state. If a lender is not registered, it is best to avoid working with them.
Don't Fall For IRS Scam Calls
Taxes can be stressful for East Texans and it is only more difficult when confronted with a possible problem with the IRS. One common scam involves East Texans receiving a phone call reportedly from the IRS, claiming you owe back taxes. Often there is a threat of arrest if not paid immediately. First, it is important to know that the IRS will never contact an individual taxpayer by phone, email, or social media. The IRS exclusively communicates through mail. You will never be contacted or asked to pay by phone or to provide personal information.
If you are unsure, you can check the IRS website. Individuals can also call the IRS at 800-829-1040. Businesses concerned about an issue should call 800-829-4933. Taxes and the IRS can be stressful and frightening to deal with. But East Texans do not need to be worried about the IRS calling them concerning a mistake on their taxes.
How You Can Get Scammed Through AirBnB (Rental Scams)
For East Texans looking for a new home, websites like Realtor or Apartments can make the process simpler. But it also exposes potential renters to new scams. It is estimated that 43% of those who have used these kinds of apps or websites have encountered some kind of fraud. One increasingly common scam in East Texas involves a listing on these sites claiming to be by a person who lives out of state or even out of the country. They will claim to take payments through AirBnB, which can seem to legitimize it. But they will ask for you to pay before you ever see the property and will ask for your personal information outside of AirBnB.
Anytime a rental listing does not allow you to view the property, this should be a red flag. Compare the price with similar homes or apartments in the area. If it is suspiciously lower, that might be a warning sign. To prevent these kinds of scams, always view the property before you pay.
Multilevel Marketing (MLM) Scam
For many in East Texas, a career with a multilevel marketing (MLM) company seems like a golden opportunity. There is a reason Texas is one of the states where MLMs are most common. A career that promises you can work from home, choose your own hours, and see wild financial success can sound like the dream. But even MLMs that seem legal and above board are often structured to profit off of members who join for that promise – only to abandon those employees when they are unable to sell the product or services. Most distributors find themselves never able to sell enough product or recruit enough members to make income, let alone pay off the debts accrued for joining and buying inventory. These businesses have caused many people financial ruin that can take years to recover from.
Like many of these scams, if an opportunity seems too good to be true it probably is. If something sounds like an MLM don't just talk to the current members who will make money if you join. Talk to former members and ask why they left. Research the Better Business Bureau rating for the company and the complaints filed in the last year. If you do join, avoid taking on debt or spending your savings. Don't get involved in anything you cannot easily leave.
Be Careful Out There
All of these scams can be avoided with a little caution and research. Be wary of anything which asks for your money and makes outrageous promises. Always know your sources. While it can be frightening to know these scammers are out there, they can be avoided so long as you keep your head and don't rush into anything.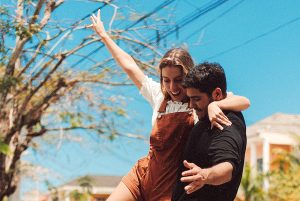 East Texas is full of charming cities and towns that have a lot to offer when it comes to having fun without spending a lot of money. No matter what part of East Texas you find yourself in, the chances are that there is a nearby town that offers parks, free museums, and unique attractions…
Read More