Kids have been sitting around the house more than ever lately and lots of families are starting to go stir-crazy. At the same time budgets are getting tighter in East Texas and families are wondering: what are some fun things to do with the kids when I have no money? Our team of locals has answered the call and we've rounded up this guide of cheap and free things to do with kids in East Texas.
KID-FRIENDLY ACTIVITIES IN LONGVIEW, TX
Visit the Gregg County Historical Museum
Offering free admission for kids under 4, this unique local museum houses a wide variety of displays that will please kids and adults alike. The historical museum is located in downtown Longview near the Gregg County Courthouse and Heritage Plaza.

214 N Fredonia St, Longview, TX 75601
Picnic at The Green
This awesome, 9-acre outdoor venue includes walking trails, music gardens, and sculptures. Save money by packing your lunch and have a picnic outdoors. The Green is just west of downtown on the northwest corner of Spur 63 and highway 31.
207 S Spur 63, Longview, TX 75601
http://www.longviewtexas.gov/parks
Check out the Longview Mall
Sure, buying stuff from the Longview Mall costs money, but window shopping in the air-conditioning is always free! With tons of stores and a play area for toddlers there's plenty of things to keep the kids busy for an afternoon. The Longview Mall is situated between McCann Rd. and Judson Rd. in north Longview.
3500 McCann Rd Ofc, Longview, TX 75605
THINGS YOU CAN DO WITH KIDS FOR FREE IN MOUNT PLEASANT, TX
Explore the Edison Phonograph Museum
This unexpected collection of restored phonographs is the pride of Mt. Pleasant. Families can even arrange a guided tour by emailing the curator. The museum is located inside Hoover's Jewelry downtown.
https://phonoinc.wordpress.com/
213 N Madison, Mt Pleasant, TX 75455
Spend the day at Dellwood Park
Dellwood Park is a clean, sprawling outdoor space with a creek running through the center and big covered pavilion and a smaller picnic area. Kids will enjoy the playground and frequent community events. Dellwood Park is on Ferguson Rd. adjacent to the Mt. Pleasant Fire Department building.
726 E Ferguson Rd, Mt Pleasant, TX 75455
http://www.mpcity.net/Facilities/Facility/Details/Dellwood-Park-2
Day trip to Paris
It's not technically free and it's not technically in Mt. Pleasant, but for the cost of gas you can get out of town and see the sights in nearby Paris, TX. Kids love the Eiffel Tower and the charming downtown is full of charming shops and local history.
FREE THINGS TO DO FOR FAMILIES SULPHUR SPRINGS, TX
Explore downtown
Locals have probably spent lots of time downtown, but brings the kids and seize an opportunity to enjoy the area with a fresh perspective. Sulphur Springs has made some improvements over the years and it's easy to spend a day walking around, enjoying the beautiful Hopkins County Courthouse, Celebration Plaza, and the Hopkins County Veterans Memorial. Poke into the shops and bookstores and maybe enjoy some german food!
Coleman Park and Coleman Lake
The walking trails at Coleman park circle beautiful Coleman Lake. A walk around the lake as a family will take the better part of an hour at a leisurely pace. Kids will enjoy the ducks and birds and older visitors may appreciate the disc golf course, sports amenities, and fishing pier. Coleman Park is southwest of downtown, just north of 30.

Gosset Ln Sulphur Springs, TX 75482
http://www.sulphurspringstx.org/visitors/coleman_park2.php
FUN THINGS TO DO WITH YOUR KIDS IN TEXARKANA, TX
Spring Lake Park
Spring Lake Park has something fun for kids of every age, including a dog park, meandering walking trail, and even a disc golf course. The tiny Spring Lake is nestled in an offshoot of the Phillip McDougal Trail. Pack a picnic lunch and make a day of it!
4303 N Park Rd, Texarkana, TX 75501
https://www.ci.texarkana.tx.us/Facilities/Facility/Details/Spring-Lake-Park-10
Take the family to the Farmer's Market
Accomplish two things at once when you bring the kids to the farmer's market. Kids appreciate the sights and colors, plus it's a chance for them to get out of the house! Meanwhile, you can stock up on local, farm-fresh produce.
Visit Four States Auto Museum
Located on the Arkansas side of the border, the Four States Auto Museum houses an awesome collection of vintage cars and motorcycles. For the price of free it's a great way to spend quality time with the family outside of the house. For those interested in making a day out of it, check out some of the other cool nearby museums.
217 Laurel St, Texarkana, AR 71854
http://www.fourstatesautomuseum.com/
FUN ACTIVITIES FOR KIDS IN TYLER, TX
Visit Tyler Museum of Art
Situated on the campus of the Tyler Junior College is a hidden gem. The Tyler Museum of art features pieces from local Texas artists in addition to pieces from around the world. Enjoy free admission on Family Day, the second saturday of each month!
1300 S Mahon Ave, Tyler, TX 75701
Enjoy a day at the Tyler Rose Garden
This beautiful, 14-acre park is filled with flowers and shady spaces. The nearby museum offers cheap admission and is sure to be a hit with children who enjoy bright colors and princess dresses. The park is free and open to the public. The Tyler Rose Garden is located on the northwest side of town near Harvey Hall Convention Center.
420 Rose Park Dr, Tyler, TX 75702
http://parksandrec.cityoftyler.org/ParkDirectory/TylerRoseGarden.aspx
Walk the Southside trails
A meandering circuit of trails connects the Rose Rudman Park to neighboring Southside Park. West Mud Creek cuts straight through the parks, making this a picturesque place to go for a walk with the family. Kids will love the massive playground at Rose Rudman Park and adults will appreciate a chance to get outside. As you'd expect, these parks are on the south side of Tyler near the intersection of Broadway and Shiloh Rd.
Rose Rudman Park
450 Shiloh Rd, Tyler, TX 75703
Southside Park
455 Shiloh Rd, Tyler, TX 75703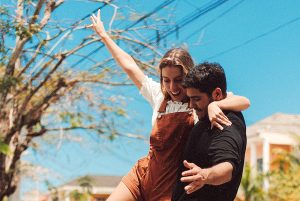 East Texas is full of charming cities and towns that have a lot to offer when it comes to having fun without spending a lot of money. No matter what part of East Texas you find yourself in, the chances are that there is a nearby town that offers parks, free museums, and unique attractions…
Read More