Life in East Texas can feel pretty uncertain right now. Many of us are looking for that little bit extra to help us stay on our feet. Making money online is a great way of either working from home or for just making that little bit of extra spending money to have on hand. Whatever you are looking for, there are more options than ever for East Texans looking to make money online.
How to get money for listening to music
For music lovers in East Texas making money online, Current is a free mobile app that pays you for listening to music. They have over 100,000 radio stations to choose from and you can make up to $600 a year for listening. Why not get paid for listening to the music you already enjoy?
Can you get money for your smartphone photos?
East Texans making money online can take advantage of the photos they have saved to their phone. By uploading your photos or videos to the mobile app, Foap, you can make money with an online portfolio. Foap splits the profits 50/50, so you could make $5 anytime a brand pays $10 for your photo.
You can also check out their available 'missions' and upload a photo or video that fits what the brand is looking for. For East Texans making money online, this can be a great way to either take advantage of what is already on their phone or even actively create and submit work to sell.
Make money taking surveys
Taking surveys online is one easy way for East Texans to make a little extra money online. Websites like Qmee allow you to make money for taking surveys and by adding it to your browser you can also make money by clicking on your search results. This is one way to make money for what you are already doing online.
MyPoints allows you to exchange points for gift cards and also offers a ten dollar welcome bonus for joining. Other options include Survey Junkie, Valued Opinions, and i-say.
Make money for shopping in East Texas
CoinOut is a phone app that allows you to make money using your receipts. Everytime you go to the grocery store or go shopping, you can submit a photo of your receipt to receive money back. While individual receipts only make a little at a time, saving your receipts everytime you shop can add up and eventually be a little bit of extra spending money for East Texas shoppers to have on hand.
Ibotta is another mobile app that helps you get money back for your receipts. Ibotta Allows you to browse deals before you shop and then receive money back when you scan your receipt. One way to save money is to plan your grocery runs around Ibotta offers and then make sure to double-check after to redeem any rewards you missed. Active users can make up to $300 just for scanning their receipts.
For East Texans shopping online, Paribus tracks your confirmation emails to check for price drops to help you get every refund you can qualify for.
Become a virtual assistant online
With so many businesses in East Texas having to move online recently, many companies are looking for virtual assistants to help with organizational and administrative work. Exact tasks vary business to business, but assistants could end up answering emails, handling documents, or even writing content. Upwork can help connect you to virtual assistant jobs that match your skillset or interest and you can also search for virtual assistant jobs on websites like Indeed.
Steady App
Steady is another mobile app, but this one is designed to help people find work and achieve financial freedom. East Texans can sort for jobs in their area as well as jobs that will allow them to work online and from home. Steady makes the process of finding job openings and applying for them as easy as possible. You can search for your exact specifications and experience level – whether you're looking for an online data entry position or wondering how to start as a DoorDash driver. For East Texans looking for a way to make some extra cash or even for a steady job, Steady can be a good resource to keep in your back pocket.
Finding Fast Cash Loans Online
Finally, if you're in need of quick cash to help meet an unexpected expense or bill, then a loan from Freddy's Fast Cash can be an option. You can learn more about their installment and title loans from their website. They have locations throughout East Texas, including Tyler, Longview, Mount Pleasant, Sulphur Springs, and Texarkana. Get in touch with your local office and the friendly team at Freddy's Fast Cash will be happy to help you find the right loan to suit your needs.
Be careful of scams
While making money online is not only legitimate, but an increasingly common way for East Texans to make ends meet, it is still always important to be on your guard for potential scams. Remember that your personal information is valuable. Research any company you sign up with and be wary if they ask you for money. If you are working with a business, it is okay to ask for references from other employees. A little caution and a little research will go a long way with keeping you and your money safe.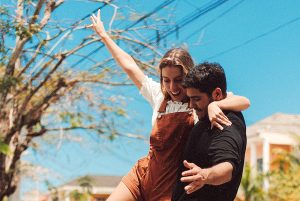 East Texas is full of charming cities and towns that have a lot to offer when it comes to having fun without spending a lot of money. No matter what part of East Texas you find yourself in, the chances are that there is a nearby town that offers parks, free museums, and unique attractions…
Read More