Getting something for free can be a thrill. Plus, when money is running low, freebies can be necessary if you want to try something new. Many families have even learned to seek out free stuff and hand-me-downs for babies and toddlers to make parenting more affordable. Luckily, there are lots of different places to get free samples. You can find free samples online and get free samples through the mail. Once you know how to get free samples you will discover that there are a lot of products you can try without spending a dime. The first step in the process is to learn how to get free samples. Once you understand how to get free samples you can use that knowledge to find free samples in Texas businesses and from businesses throughout the US.
First we'll share some important advice and then we'll put a list with a whole slew of free stuff down below!

Finding free samples online
The first thing to keep in mind when searching for free samples online is the fact that samples are typically provided to promote a new product or support a marketing campaign. For example, Percil laundry detergent currently has a new product called "Percil Oxy Power". It comes in both a liquid and a disk. In order to get the word out about the new product, the company is doing a marketing campaign that involves offering a free sample online. You can go to the website and claim a free sample of the detergent. You fill out the information in the form and you will receive a free sample by mail of Percil laundry detergent. When you hear about a new product or new variation of a product you use, keep an eye out for free sample offers. If there is a particular product you want to try for free, search on the company website for offers.
A few other ways to find free samples online is by joining email lists, searching freebie websites, and simply asking. Email list subscribers typically get the most up to date information about new products that are about to hit the market. Oftentimes companies will send out coupons or information about how to get a free sample to their email list before making it available to the general public. There are also a number of websites dedicated to finding free sample offers. If you are interested in free samples it is important to check the sites frequently because the sample offers typically have an expiration date. Another way to secure free samples is by asking for them. Many companies are willing to send free samples to potential customers who ask. It can be as simple as sending an email or message through social media that expresses your interest in trying a product.
Finding free samples in person
Sometimes it pays to visit a physical location of a store or restaurant if you are looking for free samples. For example, if you create a baby registry in store at Buy Buy Baby you will get a bag full of goodies and free samples for your new baby. Many stores that offer wedding registries – such as Target and Dillards – also provide goody bags with free samples when you create a registry. There are some grocery stores and restaurants that offer free samples of food or products in store. Sam's Club, for example, has free sample vending machines in store. You scan your membership card and are rewarded with whatever free sample is in the vending machine. Some restaurants offer free samples of new menu items when you dine in for a meal. Providing these samples is a way for them to promote the new item.
Texas-based companies that offer free samples
Getting free samples in Texas is not a complicated task. Start by seeking out Texas based companies to look for sample offers. The same steps outlined above are useful when looking for free samples in Texas. For example, Whataburger is a fast food restaurant that originated in Texas and is prevalent throughout the state. Currently, Whataburger is promoting a new menu item called the Pico de Gallo burger. In order to get customers to try the new burger, Whataburger has a buy one-get-one-free offer available. Taco Cabana, another Texas based restaurant, offers a free quesadilla when you download their app. If you notice that something new is available at a restaurant or business you love in Texas, take a look at their website or app to find out if there are any free samples available.
Potential online scams to look out for
Getting free samples is fun but there are a few things to keep in mind as you search for free samples online. First, you need to decide what amount of personal information you are willing to share. Some samples only require your email address and mailing address. Others may ask for more information such as your phone number, birthday, etc. Sometimes free sample offers are nothing more than a way to compile a list of contact information for future use. Another element to remember is that free samples should not require your credit card information. If a form for a free sample asks for credit card information be sure and read the fine print to learn why it is needed. Many people have accidently signed up for some type of recurring purchase or membership when all they really wanted was a free sample.

Current free samples you can find online
Below is a list of current freebies and free samples you can find online. Some are free samples in Texas only but the majority of the list will send samples to addresses throughout the United States.
Free Samples of Food & Drinks
Coupon for 'Back to Nature cookies' sample
Free Samples of Household Goods
Skin Ceuticals Anti-Aging Lotion
Free Streaming TV Trials
Watch Sling Free For 72 Hours+
Watch Hulu For Free For A Month
Watch CBS All Access Free For A Week
Free Samples of Texas Stuff
'Don't mess with Texas' litter bag and sticker
'Don't mess with Texas' calendar
In order to find the best free samples online or through the mail there is an element of hunting down the offers. You may find yourself sifting through a lot of junk offers in order to find the free stuff that interest you. The list above can get you started on your search and hopefully provide you with some valuable free samples.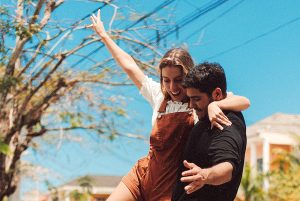 East Texas is full of charming cities and towns that have a lot to offer when it comes to having fun without spending a lot of money. No matter what part of East Texas you find yourself in, the chances are that there is a nearby town that offers parks, free museums, and unique attractions…
Read More