Grocery shopping is a part of our routines that we don't always enjoy, and it may have even left some of us with buyer's remorse after that mile-long ticket prints out. This necessary task doesn't have to be the thing that breaks the bank or makes our budgets tight. So, how can you save money on groceries? By following a few simple best practices to grocery shopping and taking advantage of ways you can save on groceries, you can stay under budget and have more money in your account for the things you enjoy doing. Take advantage of a few of these grocery shopping hacks or even just one of them, and you can save $1000 or more each year on your groceries.
Related…
Ways To Save On Groceries

Saving Money On Groceries By Avoiding Name Brands
Potential Annual Savings: $1500
Whether you like the packaging, believe the quality is better, or are more familiar with a particular branded item, you can save so much more by buying non-branded items or by buying the store's brand. Some consumer reports have shown that a family of 5 can save up to $3000 a year by not buying name brand items. So next time you are grocery shopping, try out the store's brand of a particular item and see what you think. The taste is usually the same or just as good, and your budget will be thanking you for it.
Saving Money By Freezing Your Food
Potential Annual Savings: $1000
We don't mean buy freezer meals or frozen items. What we mean when we say use your freezer is taking advantage of buying freezable items in bulk when they are on sale or are in-season. Buying meats or fruits when they are at a great price in bulk is a great way to save money down the road. Fruits jump in price as soon as they are out of season, so if you frequently find yourself spending the extra money to get out of season items, consider buying them at a reasonable price when they are in season and store them in the freezer until you are ready for them.
How To Save Money On Groceries Buying in Bulk
Potential Annual Savings: $2000
Similar to buying in bulk for off-season items, buying in bulk when there is a special deal on an item you frequently use or is an item that has a long shelf life can be a great way to save money over time. Just be sure it's an item that won't go bad before you can use it or that it's actually a good deal. Sometimes the bulk items might seem like a great deal, but when you do the math you might be spending a little more on each item or about the same compared to buying them individually. When in doubt, take out your phone's calculator and do some simple dividing to see how much if any you are saving.
Money Savings Apps For Groceries

Potential Annual Savings: $1000
Since smartphones and apps became a popular way for consumers to navigate daily life, shopping and savings apps have quickly become an easy way for consumers to save money on their everyday purchases. The best part is you can use all of these apps on the same items and earn some serious savings on your purchases.
Ibotta
This simple app shows you ways you can save money on your next grocery run. Before you head to the store, check the app for items that offer cash back rewards. If it's an item you need or want, all you have to do is make sure you buy that specific item on your grocery run and then scan the receipt after your purchase. On average, people have earned $20 a month using the Ibotta app.
Fetch Rewards
Similar to Ibotta, you view the items that offer rewards, purchase said item, and take a picture of the receipt. The bonus on this app is that you can shop anywhere for these items. Users on average have earn up to $20 a month using this app as well.
Makeena
If healthy foods are a large part of your shopping list, then Makeena is a great app to use. Like the previous two apps, you view the items you can get cash back on and then scan your receipt after your purchase.
Checkout51
This app also follows the same format as the previous apps mentioned. What is great about this app is that you can search current deals and promotions in your store or stores nearby and take advantage of those deals and still be able to use any coupons you may have.
SavingStar
This app is great for storing your rewards cards all in one place. After entering your reward numbers in the app, all you have to do is scan your phone at checkout and any and all deals are automatically applied to your purchase.
Using just Ibotta and Fetch Rewards alone has the potential to save you $480 a year!
5 More Ways To Save On Groceries
Price Match
Stores such as Walmart offer price matching on your purchases. So, if you find yourself at Walmart or other store that offers this benefit and know that a store in the area offers a cheaper price on a particular item or even multiple items, all you need to do is look up the price and show the cashier. They will price match the item so you can walk out knowing you got the best deal. While this may seem tedious, being aware of prices of the items your regularly buy can add up in savings. Consumers that regularly take advantage of price matching have saved a significant amount of money on their groceries yearly.
Making a Budget and Sticking to the Grocery List
Potential Annual Savings: $1000+
This is one of the easiest ways to save money on groceries. Making a budget and then creating a grocery list that sticks to that budget will not only help you stay within your means, but it will also ensure that you aren't spending money on items that you don't need. It can be easy to walk down the aisle and start throwing things in your cart when you see something that looks good. That's how the bill quickly adds up and you might even find some of the things you bought spoil before you get a chance to eat them. Take the time to sit down and write that grocery list to not only fit your budget but to fit your schedule. If you have a busy week ahead, don't buy a bunch of perishables that you know you won't have the time to eat and use in your meals for that week. Plan ahead and only get what you need.
Purchase less expensive cuts of meat and cook them slowly
Potential annual savings: $500 per year
When you are watching your grocery budget you will notice that the cost of fresh meat can quickly add up. One way to cut the amount of money you spend on meat is to choose less expensive cuts of meat and cook them slowly. Slow cooking is a way to take a tough, inexpensive cut of meat and make it tender and delicious. If you plan ahead and give yourself time to cook meat slowly you can save money on your grocery budget. For example, pork shoulder is a more affordable option than pork loin. You can save up to $4 per pound by choosing pork shoulder over pork loin. However, pork shoulder will require a longer cooking time because it is a tougher cut of meat. As you plan out your meals, include less expensive cuts of meat to save money on groceries.
Use a meal planning website like eMeals
Potential annual savings: $1,500 per year
A meal planning service like eMeals can help you save money throughout the year. The program provides you with a pre planned menu for the upcoming week. You will receive a grocery list to go along with the menu to make shopping quick and convenient. You can even upload the list to your favorite grocery pickup location and get everything you need without setting foot in the grocery store. A meal planning service like this can save you money by helping you be more efficient with your grocery shopping. You will reduce waste by purchasing groceries based on what you will actually prepare for the upcoming week. The average US family wastes around $1,500 per year throwing out unused food. A service like eMeals can help cut out that waste with done-for-you meal planning and shopping lists.
Shop the sales racks at the grocery store
Potential annual savings: $1,000+ per year
Many grocery stores have sales racks available where you can purchase discounted items. These items are discounted because they have an expiration date that is quickly approaching, have some type of cosmetic damage, or there is a surplus of the item. Look for items that you will use quickly such as deli meat, milk, and yogurt in the discount refrigerated area. You may also be able to find fresh baked goods, fresh vegetables, and fruit at discounted rates. Many of these items will be reduced by half or more which can translate into significant savings over the course of a year. Pay close attention to the expiration date of the items that you purchase at a discount to ensure that you can use them quickly enough to avoid waste.
Take advantage of these great ways to save money when you are grocery shopping and see the savings stack up each year.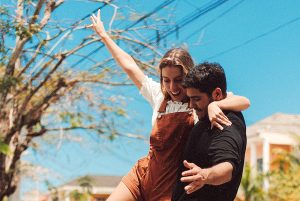 East Texas is full of charming cities and towns that have a lot to offer when it comes to having fun without spending a lot of money. No matter what part of East Texas you find yourself in, the chances are that there is a nearby town that offers parks, free museums, and unique attractions…
Read More