Wait!
Don't spend your hard-earned money  on anything until you've checked to see if you can find it online for free. You'd be shocked at what you can find. In fact, there are tons of websites that offer free stuff online and through the mail. You can also find a long list of apps that offer freebies. You may already have access to freebies that you don't even know about through services you're already paying money for! Looking for free stuff online will save you money and can be a fun thing to do in your free time.

To get you started, we've rounded up all of the best websites with free stuff you can find online.
---
Websites That Find Free Stuff For You

There are a number of websites with free stuff and websites that help you find free stuff online. Some of the freebies on these sites include physical samples, coupon codes, and trial subscriptions. Some of the items will be 100% free while others will require you to pay a shipping fee. Here are a few legitimate sites that can help you find a mix of free stuff.
Free Stuff Finder
The aptly named Free Stuff Finder delivers what it advertises: this website will find free stuff for you. Sometimes the website gets a little off-course and offers good deals or discounts, so head on over to the dedicated Free Stuff section of the Free Stuff Finder website if you're strictly interested in the free goodies.
FatKidDeals
FatKidDeals is an ecommerce website that collects deals on products of every kind. You can find discounts on everything from clothes to electronics, but that's not why you're here. You're here for Free Stuff and FatKidDeals has an entire section of Free Stuff.

FreeStuff.com
FreeStuff.com  doesn't look like much, but it's got a slew of free samples you can get in the mail. To get the free stuff with minimal effort, just look at the participation requirements and skip anything that wants you to fill out a survey. 
I Love Free Things
I Love Free Things is a website that collects all sorts of free samples and free trial offers. It's not the prettiest website on the internet, but it appears to be legit and it's got the free stuff you're looking for.
My Free Product Samples
No surprises here. My Free Product Samples is a website specializing specifically in product samples, so this is a good place to look if you're hoping to try out stuff like coffee or men's shampoo before buying it at the store.
The Free Stuff Times
The Free Stuff Times is the most prestigious-sounding option on this list, but it's basically just a no-nonsense list of free products like baby stuff, streaming services, and consumer products.
---
Free Stuff Bundled With The Things You Already Buy


Free Stuff You Get With: Scribd
Scribd is a popular reading app that includes access to thousands of books, audiobooks, magazines, and even sheet music for around $10 per month. If you are an avid reader or listener to audiobooks, Scribd can save you tons of money compared to what you would spend to purchase those things individually. A huge bonus of getting a subscription with Scribd is that it comes with a ton of what they call 'Scribd Perks'. Some of the Scribd Perks currently available include:
Pandora Plus (normally $4.99 per month) – it allows you to Create ad-free personalized music stations from your favorite songs, artists, or genres.
TuneIn Premium (normally $9.99 per month) – From the NFL, NBA, and NHL, to commercial-free news from MSNBC, CNBC, and more, listen to what matters most to you.
Peak Pro (normally $2.99 per month) – brain training games.
MUBI (normally $10.99 per month) – watch cult, classic, independent, and award-winning films from around the world.
CuriosityStream (normally $2.99 per month) – your favorite science, technology, nature, and history documentaries.
CONtv + Comics (normally $6.99 per month) – everything from cult classics, anime, and B movies to Transformers, Star Trek, comics, and graphic novels.
FarFaria (normally $3.99 per month) – unlimited read-to-me children's storybooks and bedtime stories for kids ages 1–9.
How To Get Scribd For Free
If you are not already using Scribd, you can get a free 30-day trial to see if it is something you love.
---
Free Stuff You Get With: Amazon Prime
Amazon Prime is a subscription offered by the online shopping giant Amazon.com. Many people sign up for Amazon Prime to save money on shipping costs throughout the year. If you regularly order items off of Amazon.com then it makes sense to join Prime and get a break on shipping cost as well as two-day shipping. Ultimately, many people save money over the course of a year on shipping alone. But did you know about all of the freebies that are included when you join Amazon Prime? Currently, an Amazon Prime membership also includes:
Prime Video – Stream thousands of movies and TV shows, including exclusive Amazon Originals.
Prime Music – Stream more than 2 million songs, plus thousands of playlists and stations.
Prime Gaming – Get free game content every month and a Twitch Channel Subscription.
Amazon Photos – Prime members get unlimited photo storage, custom print options and the ability to share pictures with friends and family.
Prime Reading – gives you unlimited access on any device to more than a thousand eBooks, popular magazines, comics, books with Audible narration and more.
Amazon First Reads – Read one of next month's new releases now for free.
How To Get Amazon Prime For Free
If you are not already an Amazon Prime member, you can get a free trial and explore all of the benefits for yourself.
---
Free Stuff You Get With: XBOX Live Gold
Xbox Live Gold is a gaming subscription service that currently costs $9.99 per month and allows you to play multiplayer games online through your Xbox and PC. If you are looking to play popular games like Fortnite, a subscription like Xbox Live Gold is necessary. There are some extras that come with an Xbox Live Gold membership for free beyond multiplayer functionality:
Free games every month – Xbox Live Gold members get access to a new game every month as part of the subscription. Get up to $700 in free games during a year of membership including backward compatible Xbox 360 games for your Xbox One.
Discounts on Xbox games – Xbox Live Gold members also have access to exclusive deals included with their membership.
---
Services That Let You Stream For Free

Peacock is a streaming service that offers a free viewing option called Peacock Free along with two paid options. The free option includes a long list of shows, movies, and news broadcasts. Signing up is quick and easy with no credit card information required.
Pluto lets you watch live TV, shows, and movies on demand for free. There is an ever-changing list of shows available on Pluto. You can make sure never to miss a show or movie you want to watch by checking the 'last chance to watch' tab regularly.
Vudu is a popular streaming channel that lets you watch TV series and movies for free. The free content includes ads. There is also the option to purchase movies and series to watch that are not part of the 'free with ads' list.
You can also take advantage of free trials on popular streaming services like Hulu, Sling TV, Apple TV+
---
BONUS: Free Stuff Online From Photo Printing Services
Some companies offer high-value free offers to gain you as a customer. Photo printing websites use the model of offering free products to get you to use them for all of your photo storage and product needs. Below are some photo websites that offer free physical products to customers:
Snapfish is a photo storage and product website. If you download the Snapfish app on your IOS or Android device, you can order 100 free prints a month and just pay for shipping.
Free Prints Now is an app that allows you to receive up to 1,000 free prints per year. You get 85 free 4×6 prints per month. All you pay is shipping.
The Secret To Finding The Best Free Stuff
This list can get you started on your search for free stuff online. The reality is that companies are fighting to earn your business and often offer freebies to draw you in as a customer. If you're looking for places to get free stuff you should take advantage of what they're offering to get a chance to decide without risk which products and services are right for you.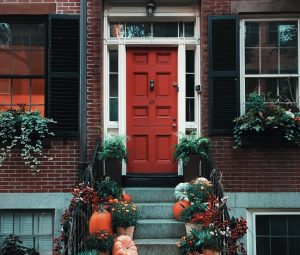 If you love Halloween and all that it involves – costumes, creepy decorations, spooky music, and scary movies – then now is your time of year.
Read More