In some situations, new is better. However, there are other situations where the passage of time brings improvement and innovation. When it comes to car insurance, several of the companies that top the list in quality and customer service have stood the test of time. The best car insurance companies in Texas have all been around for over sixty years – with some having already passed the century mark. When it comes to protecting your most expensive purchases – such as your car – it is wise to look for options that have a long track record of paying claims.
A long track record is a great thing to consider as you choose a car insurance company. However, we live in a fast paced and ever-changing world when it comes to how we run our daily lives. In the past, everyone paid bills by writing checks and sending them out in the mail. Now, you can pay most of your bills instantaneously online or schedule them to come out of your account automatically each month. It is important to choose a car insurance company that can adapt to these types of changes so it remains easy and convenient to pay your bill, file claims, etc. Another thing that has changed in the world of car insurance is the way that people choose and get coverage. The traditional way to get car insurance is by working one-on-one with an agent. However, the latest research from J.D. Power shows that the majority of customers now prefer to interact with auto insurers online. The trend toward interacting with car insurers mainly online makes it essential to choose a company that is committed to keeping up with the latest innovations in technology.
How To Find The Best Car Insurance
What does all of this mean when it comes to finding the best car insurance company in Texas? It means that you need to look for an insurance company that can show both longevity and adaptability. Longevity matters because the company can show you a track record of paying claims and providing quality service to customers. Adaptability matters because the way we live our lives and interact with companies are both changing quickly. You need to have a car insurance company that can adapt quickly and keep up with those changes.
Below are five companies that are ranked as the best car insurance companies in Texas based on factors that include longevity and adaptability. J.D. Power conducted a study that included over 40,000 car insurance customers. There was a long list of factors included in the study. The two that are of particular interest for longevity and adaptability were claim history and customer experience with insurer websites.
Top Five Car Insurance Companies in Texas Based on Longevity and Adaptability
Texas Farm Bureau was founded in 1952 and has been ranked number one in customer satisfaction in Texas for nine years in a row based on surveys by J.D. Power. The J.D. Power U.S. Auto Insurance Satisfaction Study puts Texas Farm Bureau at the top of the list yet again. Topping the study also required that the company receive high ratings when it comes to customer experience with the website.The mission of Texas Farm Bureau is:
'To help our customers manage the financial risks of everyday life and successfully recover from any insured loss through prompt, professional, and personal service based on high ethical standards and fairness.
To build and manage a financially strong, efficient, and member-oriented operation that supports the objectives and membership growth goals of the Farm Bureau parent organization.'
Progressive insurance was started in 1937 and is one of the top insurance companies today. The long life of this company allows you to feel confident that it has a history of paying claims and retaining customers. Innovation is part of the mission that Progressive ascribes to which will help it stay on top of the ever-changing technology that impacts the insurance world.
"We seek to be an excellent, innovative, growing, and enduring business by cost-effectively and profitably reducing the human trauma and economic costs of auto accidents and other mishaps, and by building a recognized, trusted, admired, business-generating brand."
GEICO was started in 1936 by a husband and wife team. The original design of GEICO was to provide insurance to federal employees and some service members. The vision changed and grew over time and now GEICO serves a much broader portion of the population. It made the list as one of the top insurance companies in Texas based on factors that include longevity and adaptability. The mission statement of GEICO is to
"Provide affordable and dependable direct auto insurance to drivers across the United States, while also representing our customers in their time of need following an accident."
State Farm has been around for almost 100 hundred years – it was founded in 1922. According to the information provided on the State Farm website, State Farm has been the number one auto insurer in the US since 1942 and ranked number 36 on the list of largest companies based on revenue. Both of these facts are based on revenue which can be a good indicator of the stability of a company. And, when it comes to the company you choose for insurance, stability matters. In terms of adaptability, State Farm provides a robust website with options to pay your bill, submit a claim, or get a quote. 
The mission, vision, and shared values statements of State Farm are as follows:
"The State Farm mission is to help people manage the risks of everyday life, recover from the unexpected, and realize their dreams.
We are people who make it our business to be like a good neighbor; who built a premier company by selling and keeping promises through our marketing partnership; who bring diverse talents and experiences to our work of serving the State Farm customer.
Our success is built on a foundation of shared values — quality service and relationships, mutual trust, integrity and financial strength.
Our vision for the future is to be the customer's first and best choice in the products and services we provide. We will continue to be the leader in the insurance industry and we will become a leader in the financial services arena. Our customers' needs will determine our path. Our values will guide us."
Liberty Mutual has the longest history of any insurance company on this list. It was founded in 1912 to provide worker compensation insurance and expanded to include auto insurance by 1918. Today, Liberty Mutual has locations worldwide and continues to innovate in order to meet the changing needs of customers. The value statement of Liberty Mutual is as follows:
"Over the past 100 years, Liberty Mutual Insurance has been committed to helping people preserve and protect what they earn, build, own and cherish. As we look to the future, we remember a century's worth of milestones made possible by our employees, partners and most importantly our customers."
The Secret To Saving Money On Car Insurance
All five of the car insurance companies outlined above have long histories of paying claims and retaining customers. Each one has also adapted to the changing technology by offering the ability to pay bills, make claims, and get quotes online. If you are looking for the best insurance companies in Texas, start your search with the five companies that made this list.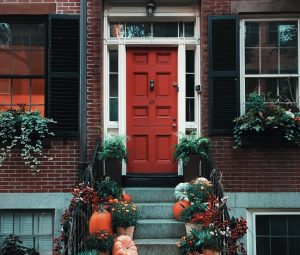 If you love Halloween and all that it involves – costumes, creepy decorations, spooky music, and scary movies – then now is your time of year.
Read More