Everybody likes to get free stuff, but nobody likes having junk around there house.
When you are finished with an item that you own because you no longer need it, want it, or like it your first instinct may be to throw it in the trash. When you need something new like clothes, furniture, household items, etc your first instinct may be to place an order on Amazon or run to the store.
However, before you throw anything out or buy something new, there is an alternative you should consider: freecycling. The term 'freecycle' describes both a program and a lifestyle dedicated to the concept of reduce, reuse, recycle. The freecycle program connects people who have usable items they no longer want to people who can use those items. Recycling and upcycling are other terms often used to describe this process.
What is Freecycle?
Freecycle is a non-profit program that has groups in communities around the world. Membership is free and each group is moderated by local volunteers. You can go to the Freecycle website and search for a group in your area. As an example, towns such as Tyler, Longview, and Texarkana have local freecycle groups in Texas.  However, this applies to cities all over the world, too! You can explore the listings in your area if you are looking for something in particular. Finding free items that you will use will save you money if you have items you want to give away, you can list them on the freecycle board. Putting unwanted items on freecycle allows you to get those items into the hands of people who can use them – and send less to the landfill. 
Other Websites Where You Can Find Free Stuff
There are lots of websites where find free items online. Craigslist has a 'free stuff' section where you can look for items that you want or need. You may also be able to find local Facebook groups that are dedicated to the process of recycling unwanted items instead of throwing them away. In the group search tab on Facebook, search for the phrase 'free stuff' and your area to find options – for example, you can search 'Free Stuff East Texas' to find a local group. These groups are also places where you can post the things you no longer want. You can ask for a trade or simply pass along the items that are of no use to you anymore.  

How To Claim Free Items Nearby
On Freecycle, the way you claim a free item is by commenting on the post for that item. Saying you want something, however, does not automatically mean that you will get the item. The person who made the post has the freedom to choose who will get the free item and can base that choice on whatever criteria he or she wants. The same is true for free stuff off of Craigslist or Facebook. The person who makes the post ultimately has the final decision-making power about who gets what. To increase your chances of getting the free items you want, be as responsive as possible if the person who made the post has further questions for you.
Once you claim a free item and confirm that it is now yours, the next step is to set up a time for pickup. It is common to meet in a public place, such as a grocery store parking lot, to pick up the free items. For larger items the owner may ask that you come pick them up at their home. That is not uncommon, but be sure and take someone along to help ensure your safety. Always show up if you planned a pickup so you do not develop a bad reputation with the local Freecycle groups.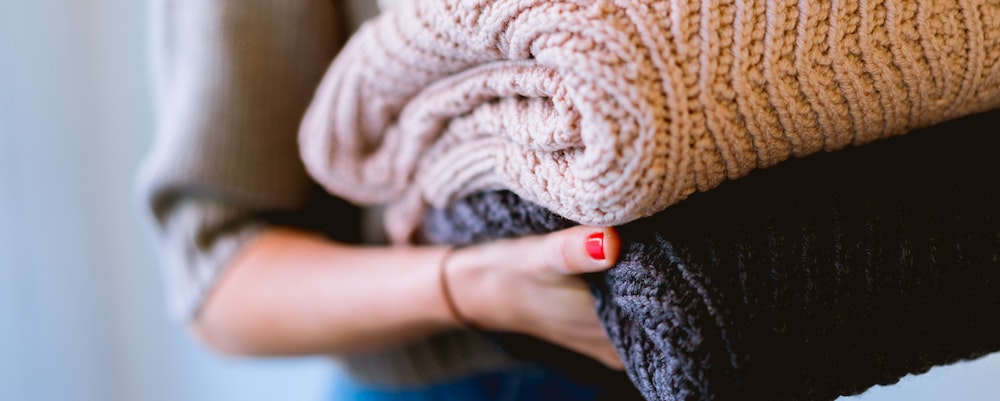 Items You Should Donate (& Where To Donate Them)
If you have a lot of items that you want to get rid of it may make more sense to donate them to an organization instead of trying to give each item to an individual. Ideas for donations include donating furniture to a shelter or transitional program, giving building supplies to Habitat for Humanity, and donating your clothes to programs that help people get work.
Donate furniture to a shelter or transitional program
Before you throw out your old bed, mattress, couch, and other furniture, check with local shelters to see if they need furniture items. You may no longer want an item of furniture but that does not mean it has completely lost its usefulness. For example, there is an emergency shelter in Tyler for women and children who are trying to get out of abusive situations. Each family that comes into the shelter needs a place to sleep which means there may be times when the shelter needs donations of mattresses and beds. As the families make a plan to move out of the shelter and into a safe situation, they may need furniture donations to help them get started again. There are a number of transitional programs that help people get back into stable housing – after incarceration, drug/alcohol rehabilitation, loss of housing – and they need furniture donations for the clients they serve. Your old furniture can potentially be a big blessing for a person or family in need. Before you set it out on the curb as trash, call around to places in your area that help people with housing. In East Texas, some great places to start your search are the East Texas Crisis Center and the Salvation Army of Tyler, Longview, and Texarkana.
Give building supplies to Habitat for Humanity
If you have a collection of building supplies that you want to recycle, consider donating them to Habitat for Humanity. The program may be able to use some of the items for projects or sell them at a ReStore to raise money for projects. If you have a lot of items, Habitat for Humanity may even offer a pick up service.
Donate your clothes to programs that help people get work
If you have business or work shoes and clothing you no longer want, consider donating them to a program that helps people get work. For example, the Christian Women's Job Corp in Tyler provides training to women who are looking to improve their income/job options. Some of the women need help getting clothing for professional interviews. Goodwill also has job training programs and may need clothing donations for program graduates that are heading out into the job field.
Freecycling, recycling, and upcycling are all terms that describe the idea of keeping as many things out of landfills as possible. If you need or want something you can save money by trying to find a used version of that item for free. You may no longer have a use for a particular item but it could be useful to someone else. Before you make a purchase or throw out anything, consider Freecycling as a way to help the environment and save yourself some money.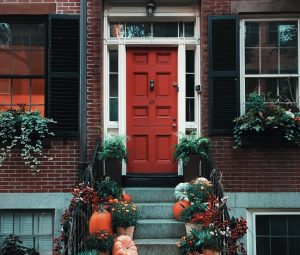 If you love Halloween and all that it involves – costumes, creepy decorations, spooky music, and scary movies – then now is your time of year.
Read More