How to Travel Cheaply in Texas
Are you in need of a cheap vacation right now and want to know what Texas has to offer? We have put together a guide that shows how you can successfully go on and enjoy a vacation with little money. While it's hard to go on a vacation with no money at all, we think we can help you plan the perfect trip that will make you feel like you spent no money while getting a much needed getaway. (If you really love your trip, check out our guide to moving to Texas with no money.)
---
Make A Plan and Follow A Budget
Before you plan a trip it's always important to make a plan and form a budget. Decide where you want to go and do some research on the area to see what kinds of activities you might want to do and how many days you are planning to stay. This will help you form a budget for your trip. Creating a vacation budget that includes, food, gas, overnight accommodations, and activities will help you see what you can afford and will keep you from overspending. If you are on a tight budget and are looking for a cheap vacation, this is the simplest way to make sure you can afford the trip you plan.
Be Smart About Spending
While you are traveling and are on your vacation things can quickly add up. Being smart about what you spend your money on and being frugal in some areas will allow for more room in your travel budget to do some fun activities. Look for ways to save money on food. If you are taking a road trip across Texas, buy some cheap groceries and a cooler for the car. This way you can have snacks, drinks and even quick meals to help you save even more while traveling. If you are staying somewhere that has access to a kitchen, stock up on groceries for the room and only eat out for special occasions. If you are going to be spending money on food or activities, check to see if there are any deals or promotions available and stick to the budget you created. Remember to look for places with free wi-fi.
Cheap Places to Stay on Vacation
Before you take your next trip, think of ways you can travel cheaper. If you are traveling with a group, carpool and share the travel expenses. If you are staying overnight somewhere, book your accommodations ahead of time and be on the lookout for potential promotions. It also helps to book offseason when prices are lower or you can stay at a more affordable location such as an airbnb.
Money Saving Travel Apps
Another great way to save money is by using travel apps that help you find the best deals or give you cash back for travel. See below for some of our favorites.
Trail Wallet – This app keeps track of your budget and updates daily to keep you on track throughout your trip. By recording each and every purchase you make, you can see how you are spending your money and where you are at with your budget. The app crunches the numbers and shows you if you are staying within your budget or not. It will also update the rest of your budget to fit the remaining days of your trip.
GasBuddy – Filling up at the gas station can quickly add up. You wouldn't think a few cents would matter, but when it comes to long distance travel, those pennies quickly add up. This app does it all when it comes to saving you at the pump. GasBuddy lets you see the prices of gas within your area so you can get the cheapest prices while traveling. You can also enter your vehicle's information and where you will be traveling and the app will estimate how much you will spend on gas. An added bonus is the cash back rewards this app offers. Your first fillup will save you 10 cents a gallon and then every fill-up afterwards is 5 cents off a gallon.
Getaround – This app has a similar concept to staying at an airbnb. If you are looking to rent a vehicle, with this app you can rent cars, trucks, and SUVS for as little as $30. All you do is log into the app and look for available vehicles in your area. Once you find a vehicle that fits your needs, you can reserve it and pick it up that same day. This is a great affordable alternative to renting from some of the larger car rental companies.
---
The Best Cheap Vacations in Texas
Now that you know how to save while you travel, let's take a look at some of the best and cheapest destinations in Texas for your next vacation. Whether you like the outdoors, live music, state parks, or historical places, Texas has it all.
Is Austin, TX a cheap vacation spot?
Austin is known as the "Live Music Capital of the World", so if you enjoy sitting back and enjoying some live music while you eat or enjoy the view, you can find several restaurants, bars, and other locations that offer a variety of genres. It only costs you a yummy meal. Other adventures you can take in the area include outdoor activities such as a hike around Lady Bird Lake or a swim at Barton Springs Pool.
Is South Padre Island a cheap vacation spot?
If you enjoy time in the sun at the beach, South Padre Island is a perfect affordable vacation. The accommodations are inexpensive, and the outdoor activities are endless. You can enjoy a hike on the Laguna Madre Nature Trail, watch the view from the pier, or spend a day at the beach.
Is Galveston Island a cheap vacation spot?
Galveston Island feels like the getaway vacation you always wanted while only being an hour from Houston. Home to Seawall Beach, which has 32-miles of beach, you, your friends, and family will find plenty of free and fun beach activities to fill your day. When you want a break from the sun, head over to some of the cheapest dining options in the area or enjoy low-priced admissions to some of the museums.
Is San Antonio, TX a cheap vacation spot?
Another great destination in the Texas area that offers free and cheap things to do is San Antonio. You can browse fresh produce and homemade items at the Market Square, view the city from the Tower of the Americas, and can take a $10 boat ride through the River Walk. For history buffs or even just for a breathtaking view, visit The Alamo for free and learn about the history of the Texas Revolution.
Is Meridian State Park a cheap vacation spot?
If you are an outdoor enthusiast and enjoy a good state park, Meridian State Park offers a variety of outdoor adventures. You can camp out, swim, paddle, hike and so much more. This state park features a 72-acre lake, a 5-mile hiking trail, and the 1.64-mile Shinnery Trail. Bring your RV, tents, or even rent out one of the waterside cabins and enjoy all that nature has to offer without breaking the bank.
The Secret to Cheap Vacations in Texas
Whether you like the outdoors, exploring a new destination, or relaxing by the pool, there are several places around the Texas area where vacations are incredibly inexpensive. By planning ahead, spending wisely, and choosing an affordable destination, you can enjoy your next vacation without stressing about money.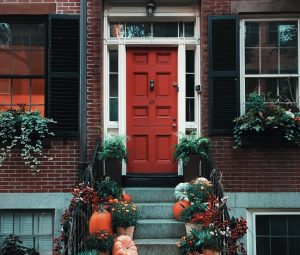 If you love Halloween and all that it involves – costumes, creepy decorations, spooky music, and scary movies – then now is your time of year.
Read More