Getting out of debt has been a hot topic for quite a while, because so many of us are grappling with it. It's not uncommon to have student loans, credit card debt, car loans, and even a mortgage to pay! With so much debt it can be difficult to reach your financial goals—or even just make ends meet.

If you have some debt and you're looking for a way out, check out these high-quality apps and tools designed to help you reduce what you owe and eventually get out of debt completely. Below is a list of ten high-quality apps that are designed to help you get out of debt. Every app on this list is free to use and offers a unique set of features and benefits to help you reach your goals. 
EveryDollar
EveryDollar is an online tool and mobile app designed to help you get your spending under control and pay down debt. This tool was designed by the team behind the Dave Ramsey Show which, one of the most popular thought leaders when it comes to getting out of debt. The concept behind EveryDollar is to give every dollar a name or job. You make a plan for all of your money at the beginning of the month to avoid mindless spending and waste. The style of budgeting that is used on EveryDollar is called 'zero based budgeting.' This means that you assign every dollar you make to a category. This tool is a great option if you are ready to get serious about paying off debt.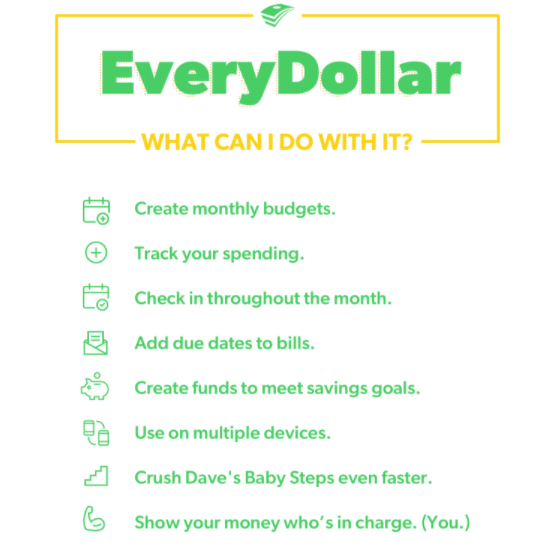 Nerdwallet
Nerdwallet is a website known for providing accurate and easily understandable information on a wide range of financial topics. You can explore the best rewards credit cards, find an online savings account with a great interest rate, or get advice on retirement planning all from this one website. Now, Nerdwallet has an app designed to let you see all of your money in one place, track your credit score, keep up with your net worth, and keep up with rewards and interest rates on your credit cards. The app is free and backed by a trusted name in the financial industry.

---
Clarity Money
The Clarity Money app is on the list of apps to get out of debt because it has resources to help you get control of your spending so you can get out of debt. This app allows you to sync all of your accounts so you can see everything in one place. You can sign up for a high-yield Marcus (partner bank) online savings account through the app and start saving right away. The Clarity Money app also allows you to track your spending and identify unwanted subscriptions. The combination of features on this free app make it a great choice if you are trying to get out of debt and save.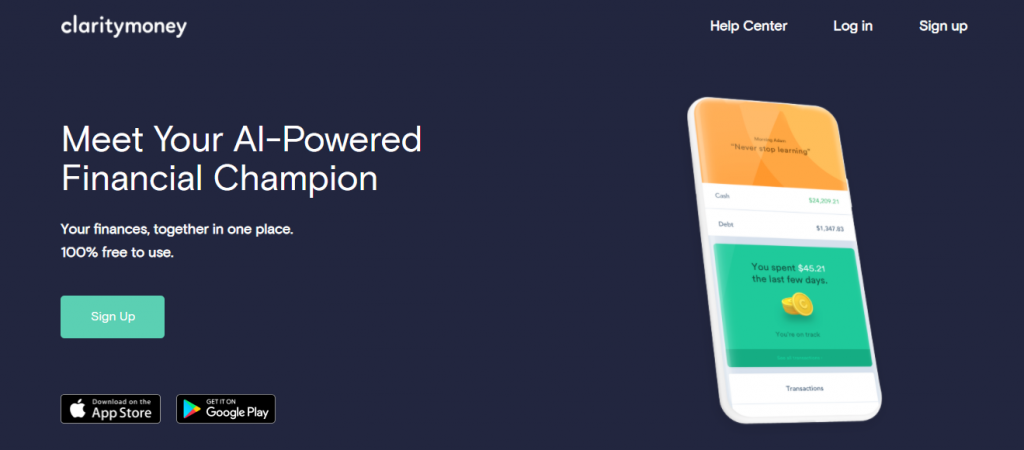 ---
Personal Capital App
Personal Capital is a money management app that can help you with all of your financial goals – including your goal to get out of debt. Features on this free app include the ability to sync up all of your financial accounts, retirement planning tools, investment recommendations, and a fee analyzer to help you save on fees and hidden costs. This app is a good option if you plan to start investing now or soon after paying off your debt.

---
PocketGuard
PocketGuard is a free app that helps you simplify your finances by keeping everything in one place. You can use this app to help you get control of your money, develop a strategic spending plan, and increase your savings. PocketGuard has five main features that will help you decide if it is the right app to help you get out of debt: automatically calculating spendable money, tools for learning what you spend your money on, all of your account information in one place, tips on lowering your bills, and a feature for automating your savings.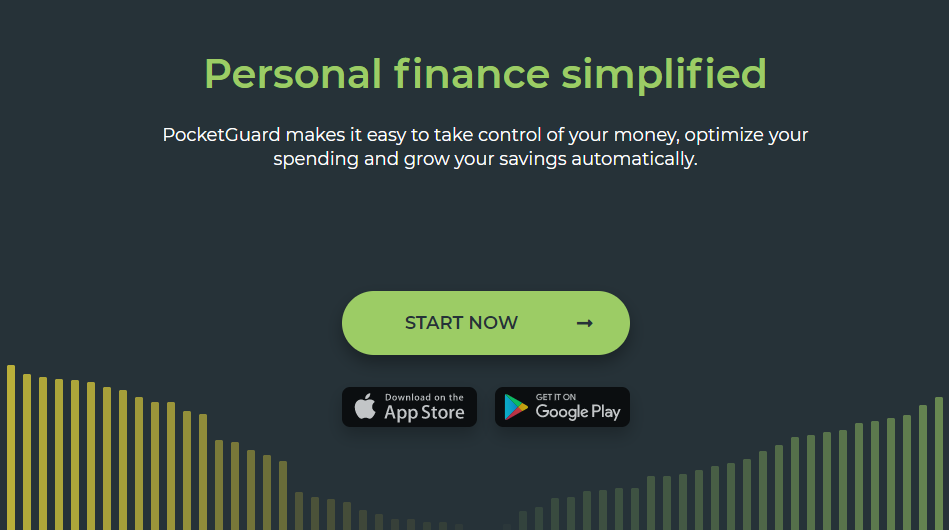 ---
Goodbudget
Goodbudget is an app designed for people who are trying to move from a 'paper and pencil' method of keeping track of spending and debt to a digital method. It takes the envelope system (separating cash in various envelopes for your expenses) and digitizes it. You can assign money to the digital envelopes to make it easier to keep track of what you have to spend in each category. If you want to ease into the world of 'debt reduction apps', then Goodbudget is a great place to start.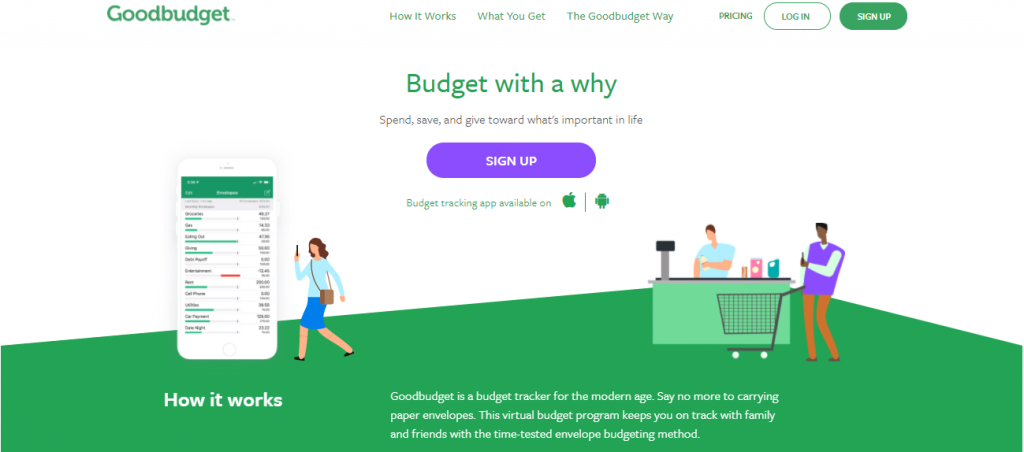 ---
Wally
Wally is an app designed to help you with all aspects of your finances. This app can help you keep your finances organized with features like a financial calendar and a spot for all of your important digital financial documents. You can set a budget, budget by category, and sync it with your spouse or loved one to make sure everyone is on the same page with the financial goals. Like many of the other apps, Wally has the ability to centralize your accounts so you can see your whole financial picture whenever you need to.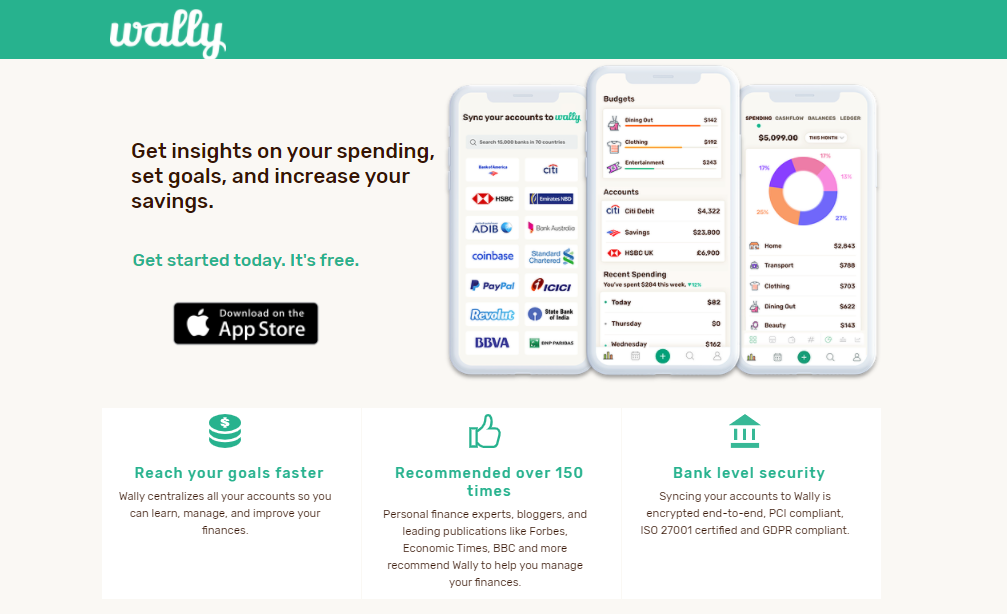 ---
Debt Payoff Planner
The Debt Payoff Planner is a tool to help you reach your goal of becoming debt free. This planner will help you break down your debt payoff to small, manageable steps so you can make progress toward your goal without becoming overwhelmed. It outlines important information about your debt such as interest rates, minimum payment, next payment due, and payoff progress. These features make it easy for you to keep up with all of the details of your debt so you can make progress toward paying it off.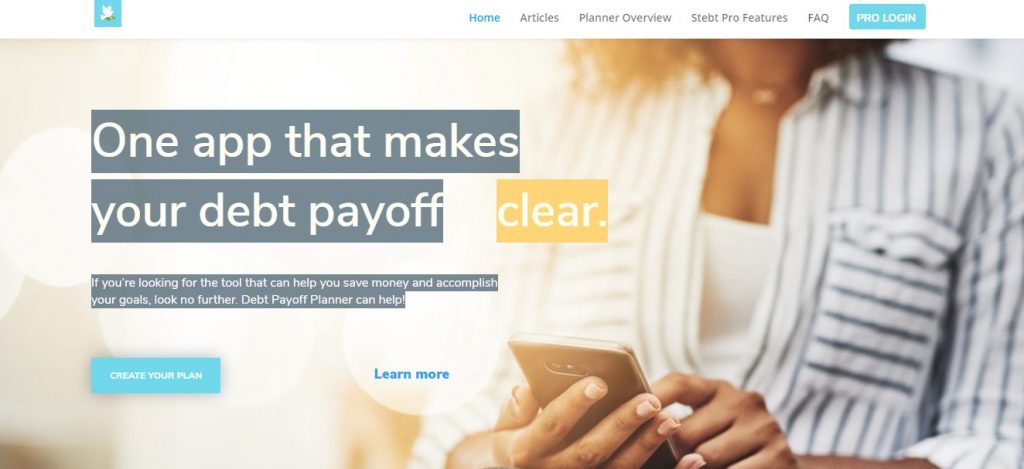 ---
Simple Bank App
Simple is an option for online banking that includes a high-quality online budgeting app. The Simple app helps you automate your budgeting, set up goals with automatic savings, and always know the amount of money that is safe to spend in your account. If you are looking for a new place to bank, Simple is worth considering because of the quality of the app.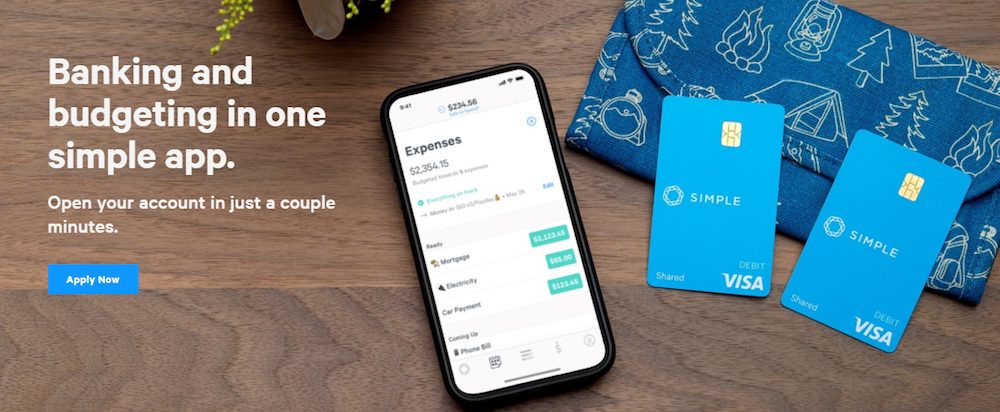 ---
Mint

Mint is a highly-rated and well-known app from Intuit (as in TurboTax) that can help you with all of your financial goals. You can link up all of your bank, savings, and investment accounts so you can see your entire financial situation in one place. You can link up your bill accounts as well and get reminders so you never pay late and get a penalty again. Mint also makes it easy to create budgets and even provides suggestions based on your spending patterns. Another cool feature of the Mint app is that you can keep track of your credit score through the app.
---
The Secret To Getting Out of Debt
If you are ready to get out of debt, there is an app that can help you with that. The options outlined above all provide valuable features to help you through this process. Choosing the right one for you is about finding the one that is easy for you to navigate and includes the features that are the most important. You can find ways to spend less, save more, and pay down debt with the help of a high quality financial app.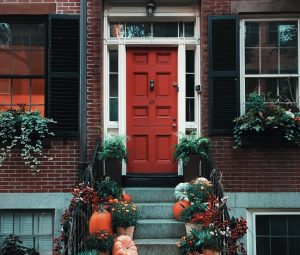 If you love Halloween and all that it involves – costumes, creepy decorations, spooky music, and scary movies – then now is your time of year.
Read More