There is a ton of free information available online to help you with all areas of your financial life. If you are looking for tips on budgeting, information on investing, or advice on choosing a credit card, you can find it all online. The fact that there is so much information available can actually make it difficult to find the information you need. It can be time-consuming to sort through all of the websites to find the information you need from a voice you can trust. To help you get high-quality information without spending hours looking through every financial website out there, we have compiled a list and description of the seven best credit card advice and debt management websites.
NerdWallet
NerdWallet is a website that provides information, advice, and resources about everything related to personal finance. If you are trying to find the credit card with the best rewards program, NerdWallet can help. You can also compare other financial products such as online savings accounts, mortgages, and insurance. NerdWallet has an extensive library of information to answer any questions you have about personal finance. For example, you can learn all about how credit cards work with the resources provided by NerdWallet. This website is a comprehensive and reliable source of information about personal finance.
Money Under 30
Money Under 30 is a website that is designed to help millennials with their financial goals and decisions. This website is designed to target young professionals and those who are new to making adult financial decisions. You can learn about a broad range of financial topics on the Money Under 30 website. You can learn more about credit cards, banking, loans, insurance, and personal finance in general. The resources for all of these topics include educational information as well as comparison options. Money Under 30 also offers a number of tools to make personal finance decisions easier. Examples of these tools include calculators for mortgage payments, auto loans, home affordability, and loan payoff. You can find resources for all of your money related questions from Money Under 30.
The Simple Dollar
The Simple Dollar is a website that seeks to remove the complications from personal finance. You can get advice on the latest financial topics – such as dealing with the impact of Covid-19 on your finances. You can get help finding the right loan for your current needs and explore resources on other topics like credit cards, loans, insurance, banking, and investing. This website also outlines the best financial products in each category so you can make an informed decision about the products you choose. The information on The Simple Dollar is straightforward so you can grasp the concepts and make informed financial decisions.
Wise Bread
Wise Bread is a website dedicated to teaching people how to live large on a small budget. There is everything from practical information about choosing a credit card  to frugal living tips. You can learn creative ways to stretch your income so you can live the life you want and still keep some money in the bank. The philosophy of Wise Bread is that you can enjoy life without sacrificing your financial independence. Wise Bread is a great website to explore if you are looking for practical financial tips that you can apply in various areas of your life. 
I Will Teach You to Be Rich
I Will Teach You to Be Rich is a website created by the author of a book with the same name. The website covers a range of financial topics including personal finance, career, making extra money on the side, and how to live a rich life. The overarching goal of the website is to provide readers with resources on how to have big financial 'wins' so you can live the life you want. You can find both free and paid resources on the website designed to help you reach your financial goals. 
Dave Ramsey
The Dave Ramsey website is filled with information about how to get out of debt and save for the future. You can find money-saving tips, ideas for earning more, and information about saving for the future. Through the free resources on the website you can learn about the baby steps, which are a foundational part of the method taught by Dave Ramsey. If you want to dig deeper into the process you can explore the paid resources on the website which include courses, books, and software designed to help you live a life without debt or money stress.
The Penny Hoarder
The Penny Hoarder website is a one-stop-shop for everything related to personal finance. You can find resources on making money, saving money, budgeting, debt, retirement, credit scores, bank accounts, investing, home buying, taxes, and insurance. The information provided on The Penny Hoarder is practical and accessible. You do not need to have a strong financial foundation to understand the resources available from The Penny Hoarder. If you are looking for practical advice related to your personal finances, The Penny Hoarder is a great resource to keep in mind.
Bonus resource:
If you are a woman who is looking for a high-quality credit card advice and debt management website, take a look at HerMoney. This website is tailored to women who are looking for information related to money and personal finance. A unique feature of this website is that there are a number of resources on dealing with money in the context of relationships – romantic relationships, parenting, and even friendships.
If you have questions about any type of financial topic there is no reason to remain in the dark. Each of the websites outlined above provide valuable resources related to credit cards, debt management, and personal finance. Take some time to explore each website and build up your list of go-to resources for reliable financial information.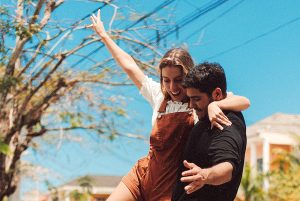 East Texas is full of charming cities and towns that have a lot to offer when it comes to having fun without spending a lot of money. No matter what part of East Texas you find yourself in, the chances are that there is a nearby town that offers parks, free museums, and unique attractions…
Read More