If money is tight then you may want to know how to save money at home to help make ends meet. It is possible to make a few small changes around the house and see big savings. In fact, many people are surprised to find out just how much money they can save by cutting their electric bills and other expenses around their home. Before you start looking for a second job or selling off all of your possessions to get some extra cash, cut your costs around the house with these easy life hacks. Learning how to save money at home can reduce the stress in your life and free up time for you to focus on doing the things you enjoy.
Change the filter on your air conditioner
The air conditioner in your home has a filter that needs to be changed from time to time. Particles in the air – such as dust – are pulled up into the filter and caught before they have the chance to move through the system and back into the air. Over time, the filter can become clogged with all of those particles. When the filter becomes clogged it becomes more and more difficult for the air to move through the system. This results in your unit having to work harder to cool your home, and ultimately, increases your electricity bill. You can save on energy costs by changing your filter regularly.
Cut cable in favor of inexpensive streaming services
Cable can be very expensive. Cutting the cable has the potential to save you hundreds of dollars a year. Streaming services like Hulu, Netflix, and Disney+ are much less expensive than cable and can provide you with a long list of viewing options. You can often try out the streaming services for free to determine which one is best for you. You can save even more money with our guide to TV shows and movies you can watch online completely free.
Repurpose old furniture instead of buying new
If you are in need of some new furniture or household items, take a look around at what you currently own before heading to the store. For example, the old dresser that is stored in the garage can be repurposed as a television console. You can paint it and remove some of the drawers to have open storage for devices. Repurposing old items around your home for new uses can save you a significant amount of money at home.
Hang blackout curtains
Blackout curtains are made using thick material that can block light and heat. Hanging blackout curtains is a way to keep out the heat that comes into your house through the windows. Reducing the heat coming in and the air going out through the windows with blackout curtains can help you save money at home by reducing electricity usage. 
Put your thermostat on a schedule
Many thermostats can be programmed to operate on a schedule. If you and your family are out of the house from 7:30 am to 5:00 pm then there is no reason to continue cooling or heating it at the same level as you would when the family is home. You can program your thermostat to use less energy while your family is out and to kick back in when you are on your way home. This simple tip can save you money by reducing energy usage.
Set up a rainwater collection system for watering plants
The hot summer months in East Texas can be hard on lawns and gardens. In order to keep your yard looking good it will require a large amount of water – which can quickly get expensive. If you want to save money on your water bill, consider setting up a rainwater collection system. You can set up a system to capture rainwater and then use it to water your yard and garden throughout the spring and summer.
Consider solar energy
Another option for saving on electricity costs is to get a solar system for your house. There will be a large initial investment (or financing) to get a solar system set up on your home. However, the cost savings you get from solar will continue for many years to come. 
Purchase household necessities in bulk
There are some household items that you will continue to buy over and over. Toilet paper, household cleaning supplies, and toiletries are examples of necessities that have to be purchased over and over. You can save thousands of dollars a year on groceries by purchasing in bulk online or at a wholesale store like Sam's or Costco.
Improve the weather-proofiing of your house
Energy can be lost from several areas around your home. Windows and doors are two of the main areas for energy loss. Old windows can allow heat in and air conditioning out. If the caulking or weather stripping around your doors are damaged then you will experience energy loss. Replacing old windows with energy efficient options and making repairs to caulking and weather stripping can help you save money on your energy costs.  
Meal prep in bulk to avoid eating out
Eating out is one of the biggest budget busters that many families face. If you have a busy life – work, kids in school, extra-curricular activities – it can feel overwhelming to come home and make dinner after a long day. In the short term, grabbing a meal out is easier. However, the cost of eating out can quickly add up and create additional stress in your life. You can make it easier to eat at home if you meal prep in bulk at the beginning of the week. When there is food already prepared in the fridge or freezer, it is much easier to get dinner on the table after a long day. A simple way to meal prep in bulk is to choose an afternoon on the weekend and prep everything at once. Plan out four separate recipes and dedicate one night as leftover night. Cook slightly more than you usually would on each recipe to ensure that there will be leftovers for the fifth meal. Another tip to make prep simple is to choose two types of meat, such as ground beef and chicken, and prepare them in two different ways. Example: Taco meat and italian meat sauce for the beef and baked chicken and shredded chicken. With the base part of your meals prepped it is simple and quick to whip up the rest of the ingredients each week night. One afternoon a week dedicated to meal prep can save you a significant amount of money on eating out.

You can save even more money with our guide on what to eat when you have no money.
The Secret To Cutting Your Monthly Bills
None of the tips outlined above are too complicated or time consuming. Figuring out how to save money at home can even be fun if you involve the whole family – kids often love to help with bulk meal prep! You can get started today implementing some of these money saving tips and see a difference in your outgo in as little as a week.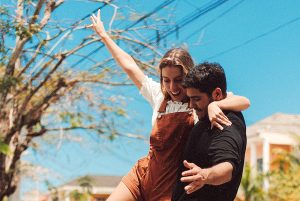 East Texas is full of charming cities and towns that have a lot to offer when it comes to having fun without spending a lot of money. No matter what part of East Texas you find yourself in, the chances are that there is a nearby town that offers parks, free museums, and unique attractions…
Read More