A well-designed debt payoff smartphone app can make the entire process of paying off debt happen faster. The best apps can all help you get your finances organized so you can move strategically toward your goals. Five of the best debt payoff smartphone apps are outlined below. Each app has features that can help you with your goal of paying off debt. The best choice for you will depend on your personal preferences and overall goal for the app.
PocketGuard
PocketGuard is one of the top debt payoff apps. It has both a free and paid version. With the paid version you have the capability to link a higher number of accounts to the app. PocketGuard helps you simplify your finances and stay on top of your financial situation by keeping everything in one place. You can use this app to help you get control of your money, develop a strategic spending plan, identify unnecessary expenditures, and increase your savings. PocketGuard has five main features that will help you decide if it is the right debt payoff app for you.
Automatically calculate 'spendable' money. Having money in your bank account does not always mean that you have money available to spend. This app calculates the amount of money you will have left after setting aside enough for bills, savings, and necessities so you can spend without worrying about using money that is meant for other things.
Learn what you spend your money on. This app can provide you with customized reports about how you spend your money. This feature will help you determine where you are wasting money and where you can make changes.
See all of your account information in one place. Instead of going back and forth between several different financial apps, PocketGuard can allow you to keep all of your information in one place.
Tips on lowering bills. PocketGuard has a feature that provides you with tips on ways you can lower the bills you currently pay.
Autosave. You can start saving automatically with the help of PocketGuard. You put in the amount you want to save each month and the money will be automatically transferred to your savings or investment account each time you get paid.
If you have a lot going on with your finances – multiple checking and savings accounts, credit cards, and a long list of subscriptions – PocketGuard can help you get everything organized. If you do have a complicated financial situation, the paid version of PocketGuard is the best choice because it allows you to link a higher number of accounts. PocketGuard isn't the best choice for you if you have a simple financial situation because you will not fully utilize all of the features. Getting your finances organized is an important step if you want to pay off debt – PocketGuard can help you get everything in order.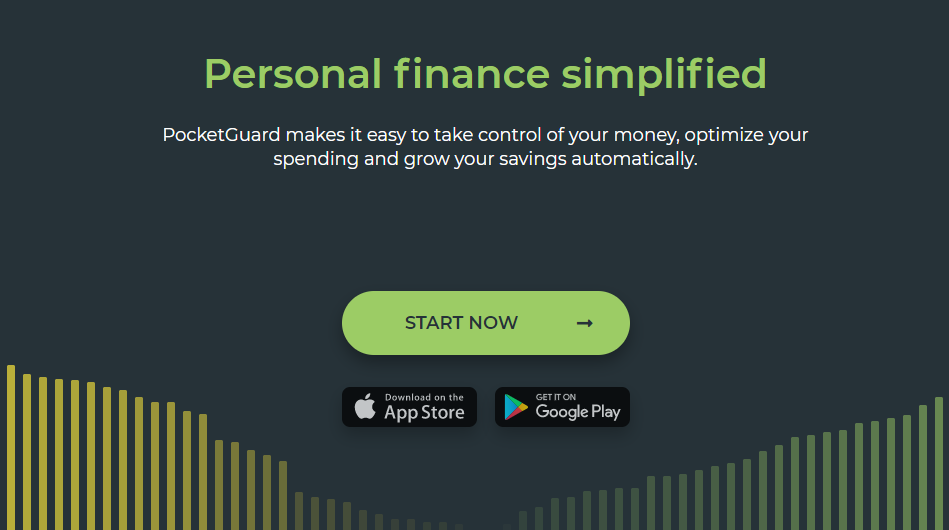 EveryDollar
EveryDollar is a debt payoff smartphone app that can help you reach your goal of being free from debt. You can interact with the app solely on your phone or use it on both your phone and your computer. This app was designed by the people who are behind the Dave Ramsey Show – a popular radio show and podcast all about getting out of debt. In the show, and through a huge library of print and online resources, Dave Ramsey encourages listeners and readers to get control of their spending and pay off debt. The ultimate goal is to be debt free, have a hefty emergency fund, and significant retirement savings. The EveryDollar App was created around the core concepts taught by Dave Ramsey and his team. This app is designed around the concepts of 'zero-based budgeting' and the 'seven baby steps.'
Zero-based budgeting. With the help of the EveryDollar app, you develop a plan for every dollar you make each month. Each dollar has a job such as paying bills, entertainment, or savings. Before you spend any money for the month you will designate a category for every dollar until you get down to zero. The reasoning behind this is so you have a detailed plan for your money and do not ever find yourself asking 'where did all my money go?'
Seven baby steps. The seven baby steps are a core element of the design for the EveryDollar app. In the app, you will find a section for each of the baby steps. You can track your progress toward each baby step within the app. For example, the first baby step is to save a small emergency fund of $1,000. The app will keep tabs on your progress toward that goal and move you to the next goal once you have marked off that baby step.
Automatic syncing. The free version of EveryDollar requires you to manually put in your expenses and income. The paid version of the app will complete this process automatically. You can link up your accounts and debit card and the app will categorize all of the money that comes in and goes out automatically.
The design of the EveryDollar app is to move you toward the goal of eventually paying off every bit of your debt – credit cards, student loans, cars, and even your mortgage. If you are passionate about being 100% debt free then the EveryDollar app is a good choice for you. On the other hand, if you plan to continue using credit cards or keep your mortgage around, it makes more sense to consider a different budgeting app.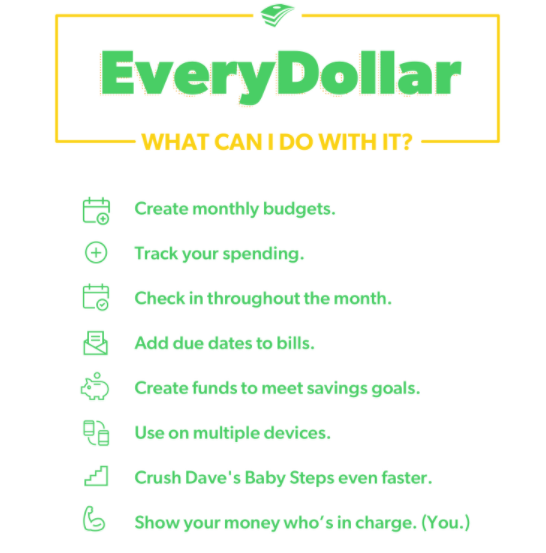 You Need A Budget App
YNAB (you need a budget) app is another one of the debt payoff apps that uses a zero-based budget. It is designed so that every dollar you make gets a job – the two main jobs are to spend or save. A big part of making the most of this app is learning about the concepts behind the design. The YNAB process is based off of four main rules:
Give each dollar a job. As outlined above, you give each dollar a job by assigning it to a category in your budget. This is the foundational element of a zero-based budget.
Understand your true expenses. One of the hangups people often have with budgets is that it seems impossible to think of every expense. YNAB addresses this by helping you embrace your true expenses by breaking larger expenses into smaller amounts. For example, if you will need tires within the next six months, YNAB will have you take the total for the tires and separate it into six smaller amounts that you can save each month until you have the money you need. This rule helps you plan for less frequent expenses.
Make adjustments as needed. It takes time to get a real grasp on what you spend. Unexpected things come up and, sometimes, you have no choice but to respond. In those cases, you can roll with the punches and make quick adjustments to your YNAB budget.
Break the paycheck to paycheck cycle. The final rule of the YNAB method is to 'age your money.' This is the process of lengthening the amount of time between when you receive your money and when you spend it. Aging your money will help you break the paycheck to paycheck cycle. On the YNAB app, it helps you keep up with the age of your money so you can work to hold onto your money longer.
The ultimate goal of the YNAB system is to help you pay off debt and live without financial stressors hanging over your head. This system is similar to the EveryDollar App but leaves more room for customization and having a life while you work toward paying off your debt. If you want to get out of debt but need a little more flexibility than the EveryDollar app, consider YNAB. There is a free trial for YNAB but no free version. You can pay a monthly fee of $11.99 or a once yearly fee of $84.00.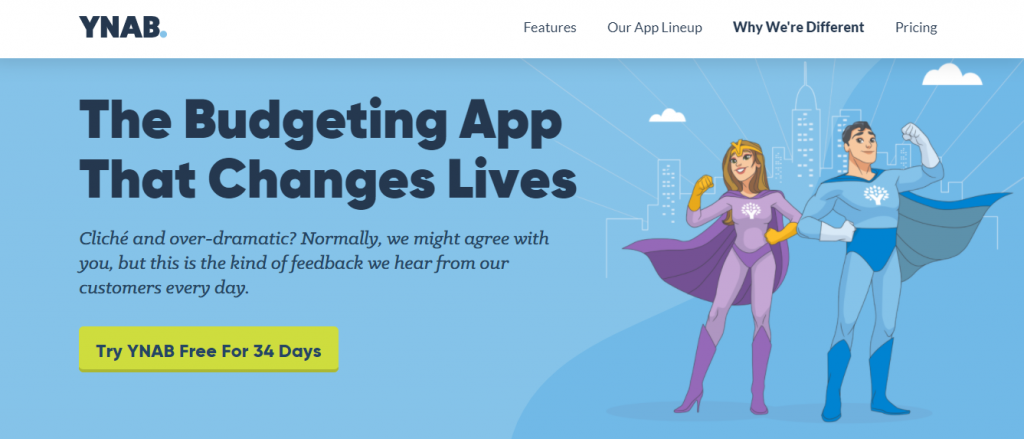 Mint
Mint is one of the most well-known debt payoff apps available. It is part of a suite of financial tools by Intuit that includes QuickBooks and TurboTax. If you are looking for a robust app that can do it all when it comes to your finances, Mint is a great option. Features of the Mint app include:
Link up all of your bank, savings, and investment accounts so you can see everything in one place.
Link up all of your bill accounts to keep everything organized so you can pay your bills on time, keep track of what you owe, and stay within budget.
Tools to create a budget that includes paying for your necessities and putting money back to reach your savings goals.
Free credit score, report, and monitoring so you can stay up to date on what is happening with your overall financial picture.
Get personalized alerts about spending, account balances, and your overall financial health.
Feel confident that your information is backed by high-level security.
Mint is a great option if you are looking for an all-in-one option for your financial life. You can budget, set goals, and keep close tabs on your financial situation with this robust app. If all you need is a basic budgeting tool then Mint may have more features than you need.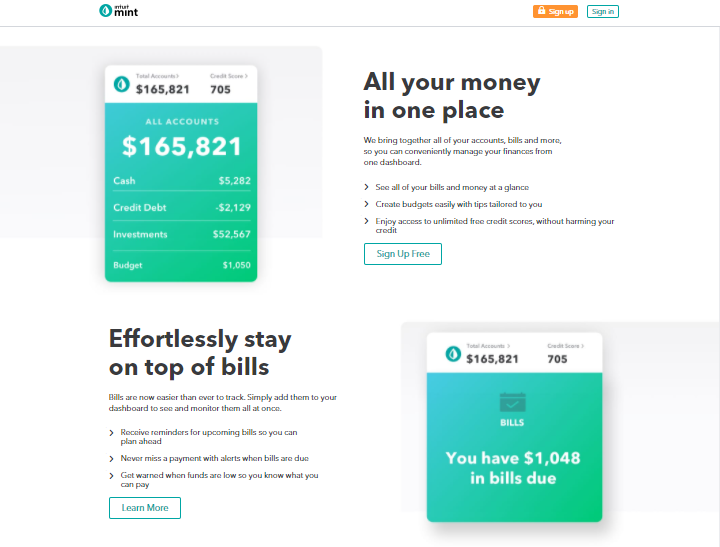 Goodbudget
Goodbudget is the simplest of the debt payoff apps on this list. It takes the concept of the envelope system of budgeting – putting cash in separate envelopes for different categories to make budgeting simple – and digitizes it. With this app you can:
Assign money to digital envelopes based on your expenses and goals.
Sync and share your budget with your spouse or loved one.
Save for big expenses by breaking them down into smaller monthly categories.
Track your progress of debt payoff to help yourself stay on track with your debt payoff plan.
The design of Goodbudget makes it one of the best debt payoff apps for people who are new to the world of budgeting online. If your main focus for your money goals is to organize your spending so you can pay off debt, then Goodbudget is a great option. However, if you are looking for an app that helps you keep track of your entire financial picture, you should consider an option such as Mint or PocketGuard.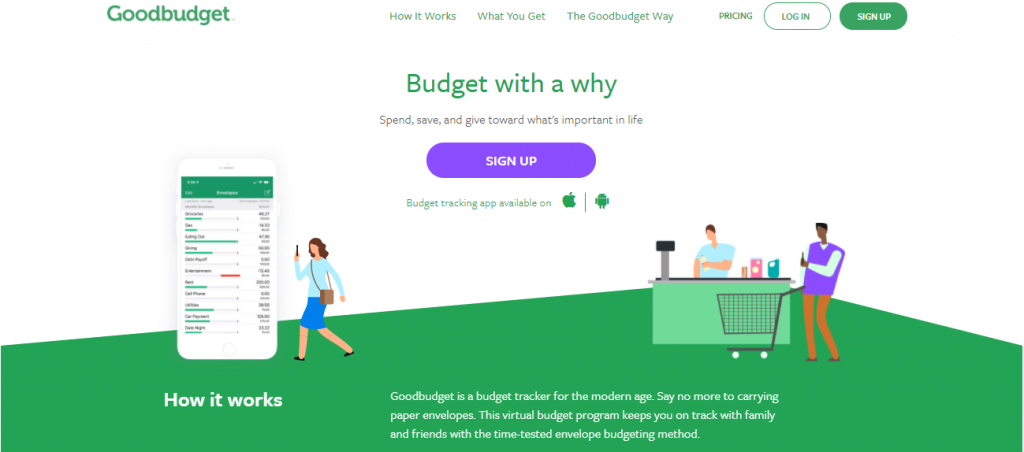 You cannot go wrong with any of the debt payoff apps outlined above. Each one can help you get your money under control so you can start paying off debt. To help you make a decision, get on the app store and scroll through the options. Once you choose an app you can get started on your journey toward living a life without debt.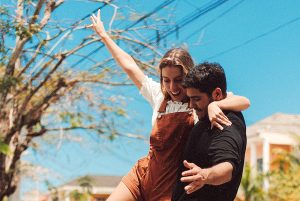 East Texas is full of charming cities and towns that have a lot to offer when it comes to having fun without spending a lot of money. No matter what part of East Texas you find yourself in, the chances are that there is a nearby town that offers parks, free museums, and unique attractions…
Read More