Do you like to play games online but hate handing out your personal information to register or downloading questionable files onto your computer? You're not alone! Constantly being asked for your email address is frustrating when all you want to do is spend a few minutes enjoying a game online. Fortunately, we're always on the hunt for websites with free stuff and we found plenty that offer free games online with no download or registration. Once you know where to look, you will discover that you and everyone in your family can play games online that are free, fun, and age-appropriate.
Table of Contents:
Click to jump to a section!
The Best Websites With Free Games Online
---
Free Stuff Texas Solitaire!
---
The Best Websites With Free Games Online
There are several popular websites that offer a wide selection of games to play for free. These sites typically have a variety of games and offer something for everyone.
Round Games
Round Games is an online gaming platform that offers free games online with no download or registration. In order to play the games for free you will occasionally have to watch an advertisement. There is typically a video ad at the beginning of a game – before you are able to play – and then between levels. Some of the ads can be a bit confusing because they are ads for other games. If you have kids that want to play games on Round Games, help them learn to tell the difference between an ad and the game they are playing.
This platform offers a wide range of games and has something for everyone. If you are looking to have fun while exercising your mind, explore the puzzle games available on this platform. There is a tab on the main page titled 'puzzles' which will take you to a list of all the games on the platform that include some type of puzzle or problem solving. Examples of puzzle games include Hexa Puzzle Legend, Mahjong World, and Amazing Word Twist.
On this platform you can find classic versions of online games such as solitaire and versions of classic games that come with a twist – such as Tiki Solitaire. If you like fighting games, racing games, shooting games, or driving games Round Games has options for you.
There are also a number of free online games for girls on this website. Games such as My Dolphin Show and Baby Hazel Kitchen Time feature female main characters. If you have a daughter who is looking for games that have a female as the main characters, check out Round Games.
MSN Games
MSN Games offers a wide range of free games online with no download or registration. You can play individual games or multiplayer games through this platform. In order to play the games online for free you will have to watch ads from time to time and see ads on the page surrounding the game you are playing. If you can ignore the ads and still enjoy your game then MSN Games is a great option. If you do not want to deal with the ads, there is a subscription option for MSN Games that removes the ads but comes with a fee. Another factor to consider with MSN Games is that some of the options can only be played once per day.
The games on MSN Games are designed mainly for adults and range from classic card games like Canasta to cute matching games like Zoo Boom. The game categories you will find on this platform include action/arcade, poker/casino, word/trivia, puzzle, card/board, and multiplayer. Currently, the top ten games on MSN Games include:
Games Games
Games Games is an online gaming platform with games for adults as well as a large selection of games targeted toward kids. It is full of animated games and many of them are kid-friendly and simple to play. If you are looking for a gaming platform that has options for the whole family, Games Games is a great place to start.
On Games Games you will find free games online with no download or registration. However, you will have to watch ads at the beginning of each game in order to play. There are display ads to the side of the games as well.
The categories of games on this platform include puzzles, simulation, action, skill, and sports. You can also find a special section with free games online for girls. The free games online for girls section includes options with female characters and categories such as fashion, dolls, and makeover.
Single Game Websites
If you are looking for a particular game without a bunch of bells and whistles, try looking for a website dedicated to that game. For example, there are a number of classic free games online with no download or registration necessary.
All the games listed above are straightforward and follow the same basic rules you're familiar with when you play the game in real life.
Free Games for Kids Online
If you are looking for free games online with no download or registration that your kids can play, there are some options. You want to find online game options for your kids that are safe – no concern about them stumbling across an inappropriate game. You also want to find options that are fun, engaging, and educational. There are several high quality websites that put out kid-friendly games that you can feel good about letting your kids play.
PBS Kids
PBS Kids is a network of television stations that regularly broadcast shows that are educational in nature – Sesame Street is one of the most well-known shows from PBS. PBS Kids has a website full of games designed to be fun and educational. The games on PBS Kids are free to play and do not require registration or download. You can find games in subjects such as reading, math, science, music, Spanish, and more. There are no third party ads during the games or on the webpage which means you do not have to worry about your child seeing or clicking on an inappropriate ad. If your kids regularly watch the programs on PBS, then PBS Kids Games will be a big hit.
Sheppard Software
Sheppard Software is a website that offers hundreds of educational games and activities for kids to play for free online. If you are looking for free games online for girls or boys, Sheppard Software has something to offer. There are games designed for specific age groups – kindergarten, elementary school, middle school, high school, college, and even adults – and ability levels. You can find games on a wide range of educational topics including geography, math, animals, science, language arts, and health. There are very little advertisements on this website and the ones that are present appear to be related to education as well. This is another great website for online games that are kid-appropriate and do not require a download or registration.
Have fun playing free games online!
There is no shortage of free games online with no download or registration once you know where to look. Start by exploring some of the websites outlined above to find one that offers games that are fun and engaging. It is possible to have a lot of fun without spending a dime.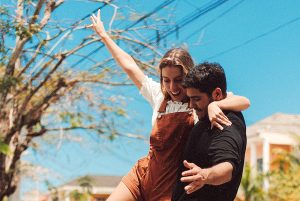 East Texas is full of charming cities and towns that have a lot to offer when it comes to having fun without spending a lot of money. No matter what part of East Texas you find yourself in, the chances are that there is a nearby town that offers parks, free museums, and unique attractions…
Read More