Texarkana, TX is a unique place to live. It is a town that sits near the border of Texas and Arkansas which is the source of its name. If you want to see the state line between Texas and Arkansas – and stand in two states at one time – you can head over to the State Line Post Office and Federal building in downtown Texarkana. Texarkana, TX has more to offer than unique geography – it is also an affordable and history-rich place to live. If you are thinking about making the move to Texarkana,Texas from out of state or from just down the road, you need to look into the cost of housing, cost of living, quality of schools, and entertainment options to determine if it is the right place for you.
Related:
How Much is Housing in Texarkana, TX?
The cost of housing can have a big impact on your decision to make a move to a new place. If you are considering making a move to Texarkana, TX, it is worth your time to explore the cost of housing. Housing in Texarkana is extremely affordable when you compare it to Texas as a whole. According to Zillow, the median home value for a single family home in Texarkana, TX is $131,151 while the average for the entire state comes in at $215,658. If you want to get the most bang for your buck when it comes to housing, Texarkana is a great option.
If you are in the market for a rental, Texarkana, TX has some affordable options. You can find a three bed, two bath single family home to rent in Texarkana for $1,200 per month. If you do not need as much space, you can find a one bedroom apartment in Texarkana for a low as $510 per month on Apartments.com. These rental costs fall below the average for both Texas and the United States. If you are looking for a place with affordable rental options then keep Texarkana on your shortlist.
How Much Does It Cost to Live in Texarkana, TX?
The cost of living in Texarkana, TX follows the same trend as the cost of housing – it is more affordable than many other areas in the state. On Bestplaces, Texarkana, TX has a ranking of 76.8 for overall affordability with the average for the nation being at 100. The overall affordability rating for Texas as a whole comes in at 93.9, just under the national average. This means that Texarkana is affordable when you compare it to the US as a whole and even within the state. In almost every category, Texarkana, TX ends up being an extremely affordable place to live.
If you plan to live alone in Texarkana, Texas you can find a one bedroom, one bathroom apartment for $510 per month. Getting only the amount of space you truly need can help keep monthly utility costs low and free up money for the things you want to do for fun. If you follow the USDA recommendation for grocery costs, as a single person you can get by on a grocery budget of around $250 per month. Keeping your biggest costs like housing and groceries as low as possible will help you stay within budget and live the lifestyle you want to live in Texarkana.
How Are the Schools in Texarkana, TX?
There are multiple elementary, middle, and high schools in Texarkana,TX and the surrounding area. The quality and performance of each school is dependent upon a number of factors. Greatschools.org ranks schools on a number of criteria to provide you with information about the overall quality of a particular school. In Texarkana, there are some standout options when it comes to education for your children. For example, the Martha and Josh Morriss Math and Engineering K-5 program has a 9/10 ranking on the Great Schools website. If you have kids and are considering a move to Texarkana, take some time to explore the school options before you choose a house because where you live will impact which school your child attends.
What is There to Do in Texarkana, TX?
The latest census information puts the population of Texarkana around 37,000. Based on the size of Texarkana, you may be wondering if there is much in the way of entertainment. Fortunately, there are quite a few fun things to do in Texarkana if you take the time to explore.
Texarkana is full of history which is on display in the museums, art galleries, and downtown. If you are interested in history and museums, you can visit the P.J. Ahern Home, Museum of Regional History, 1894 Gallery, Four States Auto Museum, the Draughon-Moore Ace of Clubs house, or the Lindsey Railroad Museum.
If outdoor entertainment is more your speed, Texarkana has plenty to offer. Have a picnic in one of the beautiful parks in Texarkana such as Bobby Ferguson Park or try your hand at fishing in Wright Patman Lake. You can spend some time outdoors shopping at the open-air Texarkana Farmer's Market and then explore the rest of historic downtown while you are out.
Texarkana also offers the basics of entertainment including a movie theater, local library, restaurants, a mall, and even a waterpark.
Is Texarkana, TX a Good Place to Live?
Choosing where you want to live is a big decision. The factors that come into play as you make the decision are practical – housing costs, living costs, and schools – and can be based on your preferences – entertainment options. Texarkana, TX is a great place to live when you consider the affordability of the area, school options, and things to do.
If you are thinking about making the move to Texarkana, TX, schedule a visit on your next free weekend. There is no better way to truly learn about an area than to spend some time exploring. Check out some of your housing options in person, eat at a one-of-a-kind local restaurant, get to know some of the residents of your potential future home, and find out who is hiring in Texarkana during these tough times.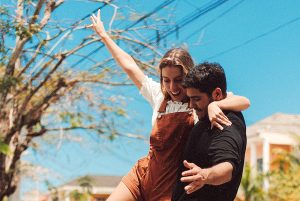 East Texas is full of charming cities and towns that have a lot to offer when it comes to having fun without spending a lot of money. No matter what part of East Texas you find yourself in, the chances are that there is a nearby town that offers parks, free museums, and unique attractions…
Read More