There are a ton of free and useful websites online. However, there is also a lot of junk on the internet. It can be overwhelming to try and sift through all the junk to find the websites that actually provide value. Don't worry, we've got you covered. Below is a list of twelve amazing websites that we cannot believe are free. They range from entertainment sites with free tv shows you can watch online to practical sites that can help you keep your life on track.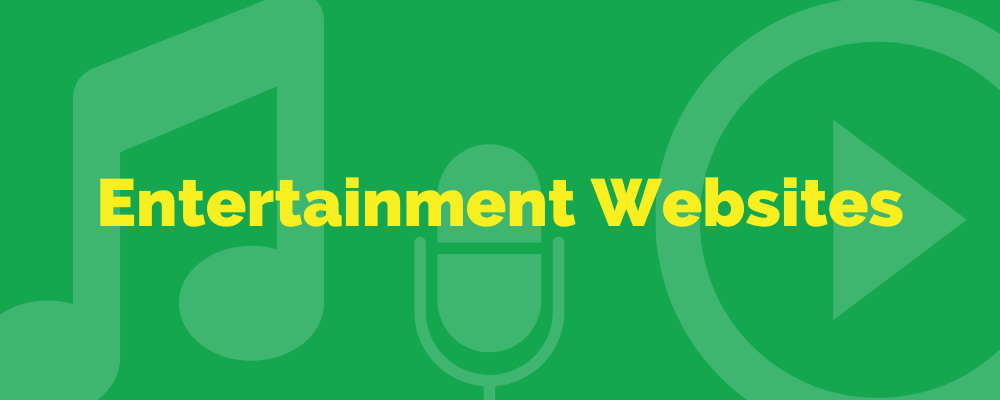 Free Entertainment Websites
Are you tired of paying every month for entertainment services that stream music, movies/shows, and games? It is nice to have access to these entertainment options but the costs can quickly add up when you are paying for multiple services. There is good news if you are looking for some places to cut costs but still want access to on-demand entertainment. Below are websites that provide free access to music, games, and video streaming. Once you dive into the options you will be shocked that they are available to use for free.

Radio.garden
Radio.garden is a website that allows you to listen to any radio station from around the world. If you want to listen to the Vintage Obscura radio station in New York while you are in East Texas, you can do it on this website. You can search by area which is a great way to discover music and radio station options that you may not find in your immediate area. And, if you are currently living in an area that is different from your home, finding your home radio station on radio.garden can help you feel connected to a place that you love even if you cannot physically be there.
Pandora

Pandora is a music streaming service website and app that you can use to listen to your favorite music and podcasts from your computer and on your phone. You can create stations based on specific artists or genres of music. When you like or dislike a song you can give it either a thumbs up or a thumbs down. Over time, Pandora fine tunes the music it plays to your taste. In order to enjoy this music streaming service for free you will have to listen to the occasional commercial.
Peacock

Peacock is a TV and movie streaming service website that anyone can watch for free. It streams popular movies – such as the entire Harry Potter film series – and well-known TV series like Yellowstone, America's Got Talent, and This Is Us. There is a huge library of free content available on Peacock. All you have to do is create a sign-in and you can get started streaming. The free content does include ads but many people are willing to watch a few ads in order to access so much free content.


Watch Cartoons Online
Watch Cartoons Online is a streaming website dedicated completely to cartoons. If you have kids, you can find a long list of popular favorites for free. There is also a huge collection of Anime available on this website if it is a genre that interests you. There are popup ads on the website but if you are able to overlook the ads you or your kids can enjoy all of your favorite cartoons.
Do you feel nostalgic about the games you played as a kid on one of your old gaming systems? Do you wish you could play some of those games again but your gaming system is long gone? Well, Play Emulator can help. This website is packed with games such as Mario, Donkey Kong, Pokemon, Mortal Kombat, and more. These games look and play just like the originals. You simply have to adjust to using a keyboard instead of a joystick or remote.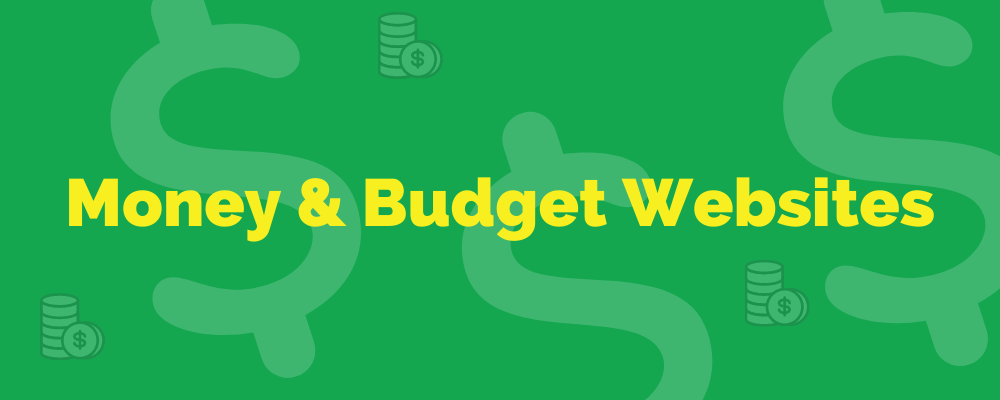 Free Organization & Money Management Websites
Getting your life organized and keeping things on track can be quite a challenge. In the modern world, just about everyone is trying to juggle multiple things at once. You need to stay organized so nothing falls through the cracks and make sure you are consistently moving toward your long term goals. There are a number of expensive programs available that can help you with overall organization and money management. But before you invest in an expensive program, take some time to check out some of the amazing options available for free.

Google Sheets

Google Sheets is a spreadsheet program that is available for free to use online for anyone with a Google account. If you are familiar with Microsoft Excel then you have a general idea of what you can expect from Google Sheets. There are some differences in the two but both offer a lot when it comes to helping you organize your life or work. Everything done through Google Sheets is online which means that you can access your sheets from anywhere with an internet connection. You can also give others access to your sheets and collaborate seamlessly. The uses for Google Sheets both personally and professionally are almost endless. Many people find all the functionality they need in Google Sheets and can avoid paying for a software option like Excel.

Google Docs
Google Docs is a word processor that is similar to Microsoft Word but it is available for free online. Just like Google Sheets, Docs is free to use for anyone who has a Google account. You can create documents and allow others to collaborate on those documents. The widespread use and popularity of the Google Suite of products makes them a viable alternative to paying a one-time or monthly fee for similar products.

Mint Money and Budget Tracker

Mint is a website for money management that provides a robust list of features for free. If you have been looking into money management programs then you already know that many of them come with either a one-time or monthly cost. It can be difficult to determine which program is worth the cost – especially if you have not been able to gain access to all of the features. Mint is a money management program that comes with all of the features that most people are looking for to manage their personal finances. You can connect all of your accounts – checking, saving, credit card, investments – and see your net worth, savings, and debt all in one place. You can set financial goals, see a calendar with all of your upcoming payments, and set up alerts that come via email or text to remind you to make payments or alert you of changes in your finances. The list of features goes on and on and are completely free.
Free Photo and Video Websites
Do you have photos on your phone or computer you want to edit? Are there times when you need to create a graphic for personal or work use? Do you ever need to find a stock photo to add to a social media post or flyer you need to make for an event? There are many times in your work or personal life that you need access to programs that allow you to edit and create. However, programs like Photoshop can be expensive and difficult to navigate. Fortunately, there are a number of websites that allow you to edit photos, create graphics, find stock images, and edit videos for free.
Canva
Canva is a website that allows you to edit photos and create graphic designs for free. It includes thousands of free templates for everything from invitations, cards, social media posts, online ad banners, education resources, marketing materials, and more. Whether you need to create a design for your kid's birthday party invitation or create an infographic for your next presentation at work, Canva has options. The value that this website provides at no cost is mindblowing. In fact, we used Canva to make the images for this article!
Unsplash 
If you need stock images from time to time there is no reason for you to pay for a monthly subscription to a stock image website or pay for each image you want to use. Unsplash  is a website that has thousands of stock photos that you can download and use for free.
Loom
Loom is a website that allows you to create and send videos quickly. You can use Loom to capture your screen with your face and voice on there as well. You can create a tutorial or simply share something on your screen you want others to see and send the whole thing through email. There are paid services like this but if you want to make 25 or less vidoes per month you can use Loom for free.
Gimp
Gimp is a free and open source image editor. What does that mean? Basically you can get on the Gimp website, download the program to your computer, and use it in many of the same ways you use Photoshop to edit photos. It is completely free and full of features that you will be shocked to find at no cost. Like Photoshop, in order to fully use what Gimp has to offer you will need to dedicate some time to learning about the features. Gimp has a library of information and tutorials available online to help you learn how to get the most out of the program. 
As you can see, there are a lot of valuable resources available online for free. Take some time to explore the websites outlined above. You may find that you can cancel some of the things you're currently paying for and redirect that money to reaching other goals in your life like paying down debt or saving for vacation. And, before you sign up for that next subscription, look for a free alternative online first.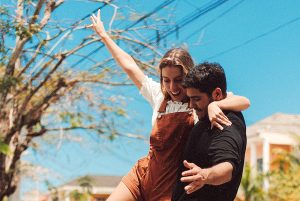 East Texas is full of charming cities and towns that have a lot to offer when it comes to having fun without spending a lot of money. No matter what part of East Texas you find yourself in, the chances are that there is a nearby town that offers parks, free museums, and unique attractions…
Read More