The Best Free or Cheap Halloween Stuff: Costumes, Music, & More
If you love Halloween and all that it involves – costumes, creepy decorations, spooky music, and scary movies – then now is your time of year. Unfortunately, doing all the things you want this time of year can quickly add up. And, if you are doing your best to save money and stay on a budget, spending a lot on costumes and decorations can be downright scary. But there's no reason to be scared off from trying to make this Halloween a great one. You can find everything you need to make this an epic Halloween at little to no cost. Some creativity and a little time is all you need to have a great costume, discover Halloween-inspired entertainment, and get your house looking like the haunted house in the neighborhood without spending a fortune.
Free DIY Halloween Costume Ideas
Famous couples
If you want to pair up with your significant other or a friend for your Halloween costume,many of the most famous pairings on TV and film can be easily recreated with things you already have at home. For example, Pam Beasley and Jim Halpert are a famous couple from the TV show The Office. If you and your partner own some basic dress clothes you can recreate the look of this famous couple. For Jim, a pair of pleated dress pants, white button up shirt, and black or navy tie will do the trick. For Jan, a pair of small gold hoop earrings, khaki skirt that hits below the knees, a striped button up shirt, cardigan, white keds, and wavy hair will complete the outfit. You can make it a little more obvious that you are going as Pam and Jim by making Dunder Mifflin name tags.
Morticia and Gomez Addams from the Addams Family is another DIY couple costume idea that you can create for free or cheap. If you have some all black clothing, light colored makeup, and dark spray for your hair (if it's not already black) then you can make your own Addams Family costumes. Thing is another 'character' from the Addams Family that you can include in your costume to make it more recognizable. A disembodied hand (Thing) on the shoulder of Gomez Addams is a recognizable scene from the Addams Family franchise. The rest of the Addams Family characters also wear a lot of black so if you have more people who want to join in on the fun you can consider characters such as Wednesday Addams, Uncle Fester, and Lurch.
Other free costume ideas:
Sheldon and Amy from the Big Bang Theory, the crew from Scooby Doo, any of the characters from Friends, Clarke Kent and Lois Lane, etc.
The Best Free Halloween Music Playlists
Spotify is a music streaming service on which you can listen to music for free. If you use the free version of Spotify you will end up having to listen to ads from time to time. There is also a premium version of Spotify that includes a monthly fee but eliminates ads. If you are looking for a Halloween playlist, check out Ultimate Halloween on Spotify.
If you are an Amazon Prime member then you have Amazon Prime Music included with your Prime Membership. Amazon Music is a music streaming service that includes 2-million songs. On Prime Music you will find curated playlists based on themes, genres of music, and interests. There are several Halloween music playlists to choose from on Prime including: Haunted House Sounds, Halloween Party Soundtrack , Kids' Halloween, Scary Songs for Halloween, and Bewitched Bass.
YouTube offers a long list of Halloween playlists. You can get everything from classic Halloween Music like what you will find on the Halloween Party Mix to more sinister sounds like those on the Scary Halloween Music playlist.
Free Halloween Movies & TV Shows
Watching a few scary movies or Halloween classics during October can be a lot of fun. You can find a long list of Halloween movies and TV shows to watch for free or on streaming platforms to which you are already subscribed.
Peacock TV has a section dedicated to Halloween shows and movies that are completely free to watch. You can find kid-friendly options like Monster House all the way to more sinister options like The Grudge.
Pluto.tv is another free streaming service that has some Halloween movies and shows you can watch. Fright Night and the Addams Family are two options that will get you in the Halloween mood without costing a dime.
Free or Cheap Halloween Decorations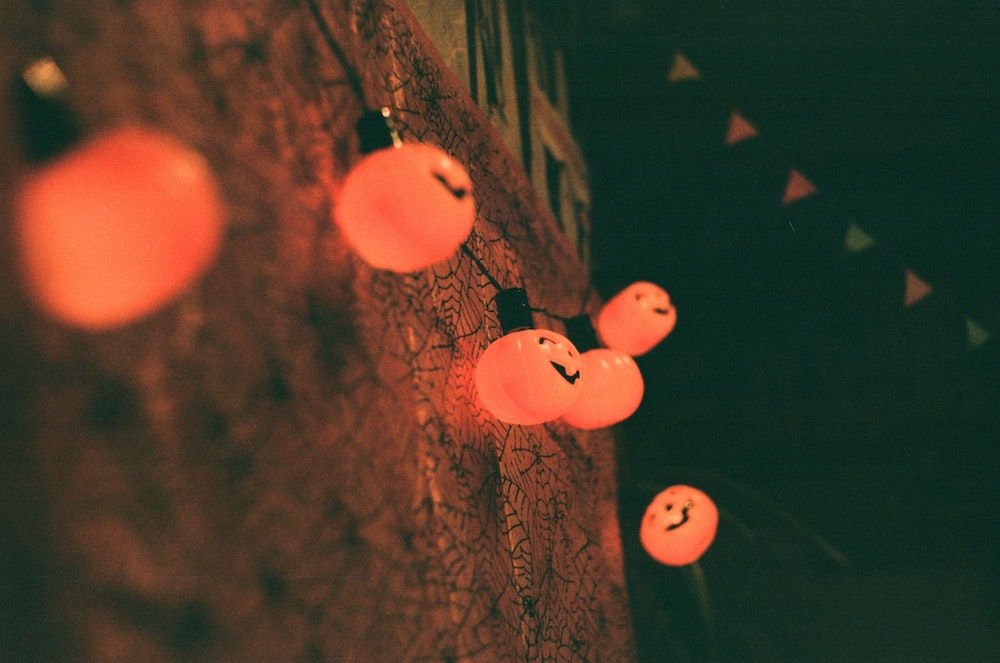 Decorating for Halloween does not have to be expensive. There are plenty of free or cheap Halloween decorations if you are willing to invest a little time and creativity.
Old baby dolls can be used to make some creepy Halloween decorations. A few doll body parts laying around can add a spooky feeling to your home. You can also add some dark spots and fake blood to the dolls to make them look like tiny zombies or doll vampires.
The dollar store is a great place to go if you are looking for cheap Halloween decorations. A bag of fake spider webs, for example, is inexpensive and can go a long way toward getting your house decorated for Halloween.
An old white dish towel, a tennis ball, and a rubber band or yarn can be used to make small ghosts that you can hang from your trees outside or from the ceiling in your home. Drape the dishtowel or rag over the ball and secure it using the rubber band or yarn. You can add eyes and a mouth with a sharpie if you want. Hang these from a tree in the yard for instant and free Halloween decorations.
You do not have to spend a fortune to get the most out of Halloween. You can have a great costume, enjoy all of the Halloween-based entertainment you want, and decorate your home without going broke. In fact, it is possible to enjoy everything that Halloween has to offer without spending a dime. You can stay on track with your goal to save money and still enjoy Halloween.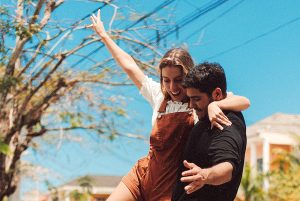 East Texas is full of charming cities and towns that have a lot to offer when it comes to having fun without spending a lot of money. No matter what part of East Texas you find yourself in, the chances are that there is a nearby town that offers parks, free museums, and unique attractions…
Read More