Teaching is a rewarding career with a steady projected job growth. For those wanting a stable job that allows them to serve their community, teaching is a great choice. Texas is one of the highest paying states for teachers in the United States, but there is still a lot to consider financially as well. If you are thinking about becoming a teacher, there are many things to consider.
While teachers report feeling underappreciated, 90% of U.S. teachers report feeling satisfied with their jobs. Teachers, on average, are also happier in their jobs and feel more respected than almost any other sector. Almost all teachers polled report feeling like they make a difference, With so many personal benefits to a career in teaching, what is teaching like financially?
How much do teachers make in Texas?
Texas is a great place to become a teacher, as the average public school teacher's salary is roughly $57,000 a year – which is higher than most surrounding states. Salaries can range, however, between $38,000 and $78,000.
The subject and ages you teach can also affect your pay, with math teachers being more in demand and high school teachers making slightly more on average than elementary school teachers. But with 3.2 million teachers in the U.S. and a projected job growth in Texas of 3%, you can be confident that there will be a job for you.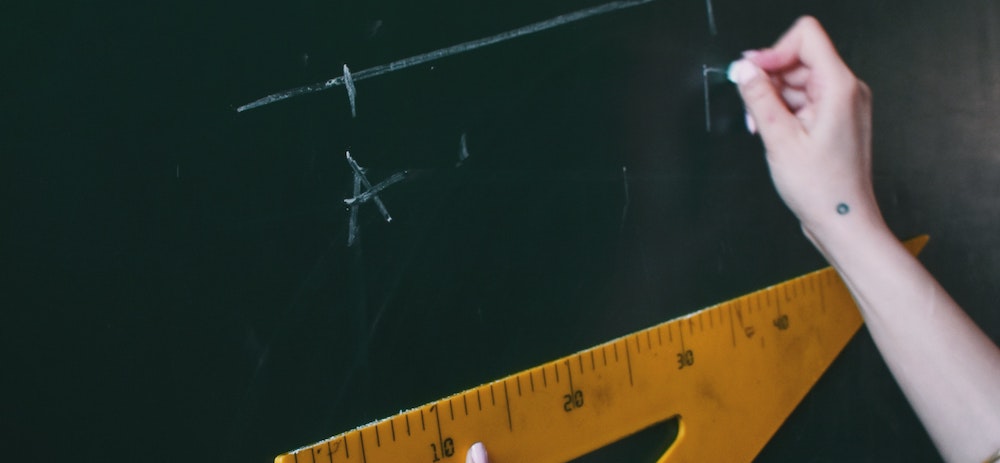 What is required to become a teacher?
Becoming a teacher is no easy task, but it is rewarding. To work as a classroom teacher in Texas, you will need a Bachelor's Degree from a university accredited by the Texas Higher Education Coordinating Board. You'll need to complete an approved Educator Preparation Program, but if you've already received a degree outside of teaching there are Alternative Certification Programs available. You will also have to pass the certification exams for your program.
Once you are eligible and have completed these programs, you will be able to apply for your state application in Texas. Be sure to discuss your eligibility with your program before moving forward.
The cost of becoming a teacher in Texas
Scholarships are an excellent option for prospective teachers, with many organizations looking to invest in future educators. The Texas Association of Future Educators offers several scholarships to its members. Teachers of Tomorrow offers scholarships to substitutes, paraprofessionals, and bilingual teachers. Many other organizations and resources offer similar scholarships.
There are also resources like the website and app Scholly, which helps you search for scholarships you can qualify for and annually helps connect students with millions in financial assistance.
Student loans are also an option to help pay for college, but debt can also be a significant hindrance for many people seeking higher education. Research your financial aid options and look at programs like the Teacher Loan Forgiveness program which will forgive up to $17,500 in student loans after five years teaching in a low income school.
How much do Substitute Teachers make in Texas?
If you have little experience teaching but are interested in the field, substitute teaching might be a great first step. Substitute teachers make an average annual wage of $23,990 in Texas.
In Texas, requirements for substitute teachers are determined by the district. Most districts require at minimum a college degree and some will also require training. In addition all substitute teachers are required to undergo a background check.
How much do Teacher's Assistants make in Texas?
If teaching interests you but you have little college background, there are other opportunities in education you can pursue. Starting level teacher's assistant positions pay approximately $16,690 in Texas with an average earnings of about $23,290.
The requirements for Educational Aides in Texas are a High School diploma or GED, as well as experience working with students or parents as employed by an employing superintendent. Working as a TA will make for great experience as you discern or simply a stable career on its own.
Starting salaries of Texas teachers
The average starting salary for teachers in Texas is $41,483 which is higher than the national average, but this can change based on what you do and where you are teaching.
Starting Salary for Teachers in Houston, Texas
For teachers in Houston, the starting salary for new teachers is at around $52,000 with an average salary of $59,632.
Starting Salary for Teachers in Tyler, Texas
The base salary for teachers in Tyler is $37,983 and an average salary of $43,102.
Starting Salary for Teachers in Texarkana, Texas
In Texarkana, the base salary for teachers is $37,008, whereas the average salary $53,023
Starting Salary for Teachers in Longview, Texas
In Longview, the hiring salary for new teachers is $47,000 with an average pay of $53,216.
Starting salary for Teachers in Mount Pleasant, Texas
Mount Pleasant's salary range appears to begin at around $40,190 with an average salary of $45,307.
Starting Salary for Teachers in Sulphur Springs, Texas
For new teachers in Sulphur Springs, the starting salary is at about $40,000 with an average salary of $51,659.
Becoming a teacher in Texas
Teaching is an essential career to both our country and our communities. If a career as a teacher interests you, take advantage of resources that can support you in your own education and in your work with students. Texas is a fantastic state to teach in and East Texas's tight-knit communities will make your promising career more enriching. 
There is always a need for more teachers, but students especially benefit from having dedicated teachers who care about their learning. While there are higher paying jobs, teaching makes for a stable and satisfying career.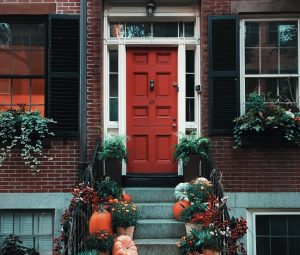 If you love Halloween and all that it involves – costumes, creepy decorations, spooky music, and scary movies – then now is your time of year.
Read More