Let's face it – we could all use a little extra cash. Whether it's an upcoming vacation, kids' extracurriculars, that new gadget, or Christmas being just around the corner…there's always somewhere a few dollars (or a LOT of dollars!) could be put to good use. It may cost you a bit of time and some elbow grease, but these simple life hacks will put you on track to some serious saving!
Put Kool-Aid in Your Toilets
A slow leak from your toilet tank could be increasing your water bill without you even knowing it! Just empty a pack of purple Kool-Aid into the tank of the toilet. Let it sit for 30 minutes – if there is any purple in the bowl, you'll know there's a leak that needs to be fixed. Before you call a plumber, check out the video below to make the repair yourself and save even more!
Use Free Mulch and Wood Chips
If you're looking to boost the curb appeal of your home by giving your yard a facelift, check to see if your city offers a free mulch and wood chip program before heading to the store. If they have an excess of branches and limbs that go through the 'chipper, they might offer them to the public for free. Electric companies sometimes do the same, as they accumulate quite a bit of wood while working to clear branches near power lines.
Close Closet Doors
It's easy to be vigilant about keeping exterior doors closed around the house, but what about closets? Closing off closets, especially those on the outside perimeter of your home, means less square footage that your HVAC system has to work to heat or cool…which could lead to some significant savings on energy, especially during those extra-hot summer or freezing-cold winter days. If you're wanting to go the extra mile as a super-saver, here are a few more ways to keep cool during a hot summer…
Discover the Power of a Magic Eraser
Before you trade in those perfectly worn-in tennis shoes or mud-covered soccer cleats for a new pair, try a Magic Eraser. A quick scrub with dish soap, warm water, and a Magic Eraser can go a long way in bringing your most well-loved shoes and household items back to life.
Reverse Your Ceiling Fans
Simply changing the rotation of your fan blades can make a big difference in saving energy at home. Using ceiling fans in a counterclockwise direction during the summer will allow you to raise the thermostat a few degrees by circulating cool air down throughout the room. Most ceiling fans have a switch on the side – flip that switch to reverse the rotation so it spins clockwise. The fan will draw the rising heat up then push it out and down the walls to circulate heat, so you can stay toasty-warm even when the thermostat is lowered a few degrees more than normal. Check out these tips for even more ways to save energy at home.
Insulate Pipes
Insulating the pipes in your home is a simple DIY project that can make all the difference in the world. Not only could it prevent extensive damage caused by frozen burst pipes, but it will also cut down on waste while waiting for running water to heat up. Pick up some fiberglass pipe wrap or tubular pipe insulation at your favorite hardware store (Here are some tips to pick the right one based on the type of pipes you're insulating) and start wrapping!
Skip the Fabric Softener
Commercial fabric softeners can be tough on sensitive skin AND your wallet. Skip the softener and opt for homemade felted wool dryer balls instead. Bonus – this is a great way to get rid of any extra felting yarn you might have lying around after crafting or crocheting projects have gone by the wayside! This step-by-step video will guide you right through the creative, money-saving process. You'll just need felting yarn, non-felting string, a yarn needle, scissors, and a pair of pantyhose to get started. Simply wrap the felting yarn around your fingers, then remove and continue wrapping while rotating until you have a 2 ½ to 3-inch ball of yarn. Use the yarn needle to pull the tail through the ball then insert one ball at a time into the pantyhose, tying a knot between each one. Throw the "caterpillar" in a hot wash with towels to agitate, followed by a cold rinse then a quick spin in the dryer…and, voilá – hello, adorable wool dryer balls…goodbye, harsh chemicals and expensive fabric softeners!
Make Your Own All-Purpose Cleaner
While you're cutting costs and chemicals in the laundry, why not do the same in other areas of the house? Create your own all-purpose solution to make housework a breeze. Bonus – choose your own scent! Just combine one-part white vinegar, one-part water, and your choice of add-ins…for a fresh Lemon Rosemary cleaner, drop in two to three slices of lemon rind and two to three sprigs of rosemary. For Orange Peppermint, just add two to three orange peel slices and a few drops of peppermint essential oil. Place the lid on tightly, give it a shake, and let it infuse for a week. Put the cleaner in a spray bottle and you're ready to go! If you'd like a stronger cleaner or different scent blends, the possibilities are endless – try your hand at a few kinds for the different areas of your home.
Sell, Sell, Sell!
Designate a special area in your garage, shed, or closet for items that have been posted for sale. With the exponential rise of second-hand sales through social media and apps, take note of any items in the house, yard, or garage that could be sold. A bucket of old golf balls, that shower curtain you bought but never ended up using, kids' toys that are no longer played with…post it all! When you come across something with sale-potential, snap a few photos with good lighting and a decent background – upload them right away, write a concise description, and publish the listing immediately. Then be sure to move that item to the designated sale area so it can be easily found by the time someone is ready to buy. Pro-tip: have a designated well-lit public place within a few miles of your house (save that gas!) where you meet all customers to avoid the hassle of keeping up with multiple meeting places and times.
Use Discount Gift Cards
Cover the cost of your DIY projects by purchasing discount gift cards. A simple online search will reveal several sites offering gift cards for purchase; some can be used for online purchases only, others will actually send the physical gift card to you in the mail. It's easy to get excited about discounts and buy cards that may not be needed in order to snag the deal – just be sure to read the fine print and only purchase cards in order to fund specific upcoming projects so you can maximize your savings!
The Secret to Extreme Budget DIYs
As you incorporate these simple life hacks into your home improvement projects and your everyday routines, it's almost inevitable that you'll start to see other opportunities to refine your money-saving capabilities. Nickels and dimes add up, and dollars add up even faster… So whether you take on one DIY project at a time or do several at once…roll up your sleeves, get started, and put those newfound savings to good use!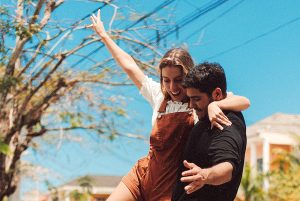 East Texas is full of charming cities and towns that have a lot to offer when it comes to having fun without spending a lot of money. No matter what part of East Texas you find yourself in, the chances are that there is a nearby town that offers parks, free museums, and unique attractions…
Read More